Looking for a comprehensive list of extremely disturbing films? You came to the right place! We are constantly updating this list with film titles that represent the best of the worst. By that we mean films that are highly controversial, banned, hard to watch and unsettling.
A better way to put it is "Beyond Extreme". The list is one of the most complete in the world only lacking those we haven't gotten to yet to decide upon. You can of course help us by commenting on film titles that aren't listed here below in the comments. As we dig up nasty cinematics from the past, we are constantly coming across foreign titles that have eluded us to add to the list.
The list has been divided up into sections so that viewers can absorb the massive amounts of disturbing movies that have been created or are circulating in some capacity. If you are looking for "Asian CAT III" film titles,  or Tokyo Gore Style, we have devoted a whole page "just" to those alone. Asian films in this department have been overwhelming, so they get their own spot
On with the nastiness!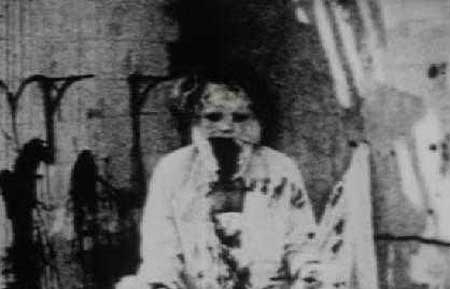 06 TIROS, 60MI (from the anthology "3 CORTES") (SHORT FILM) (2006) – Kapel Furman (André Kapel)
100 TEARS (2007) – Marcus Koch
2000 ANOS PRA ISSO? (2000 YEARS FOR THIS?) (SHORT FILM) (1996) – Petter Baiestorf
36 PASOS (2006) – Adrián García Bogliano
7 DAYS (2010) – Daniel Grou
9 Days (2013) – Samuel M. Johnson
7 DAYS (2010) – Daniel Grou
8MM 2 (2005) – J. S. Cardone
A GUN FOR JENNIFER (1997) – Todd Morris
A FUCKING CRUEL NIGHTMARE (2010) – Sebastian Zeglarski
A CAT IN THE BRAIN (NIGHTMARE CONCERT) (1990) – Lucio Fulci
A DAY OF VIOLENCE (2010) – Darren Ward
A SERBIAN FILM (2010) – Srdjan Spasojevic
ABNORMIS (2010) – Maik Ude
ALUCARDA (1977) – Juan López Moctezuma
ART/CRIME (2011) – Frédérick Maheux
A WINNER IS YOU (SHORT FILM) (2007) – RKSS.tv
ADAM CHAPLIN (2011) – Emanuele De Santi (Necrostorm)
ADORATION (SHORT FILM) (from CINEMA OF DEATH) (1987) – Olivier Smolders
A FEW SCREWS LOOSE (2008) – Craig J. McIntyre
AFTERMATH:GENESIS (1998) – Nacho Cerdà
A L'INTERIEUR (INSIDE) (2007) – Alexandre Bustillo, Julien Maury
AMERICAN GUINEA PIG: BOUQUET OF GUTS AND GORE (2014) –  Stephen Biro
AMERIKAN HOLOKAUST (2013) – Chris Woods
AMICUS MORTIS (SHORT FILM) (2007) – Mike Stoffels – VET-TV productions
AN AMERICAN CRIME (2007) – Tommy O'Haver
ANTHROPOPHAGOUS 2000 (1999) – Andreas Schnaas
ANTHROPOPHAGOUS: THE BEAST (1980) – Joe D'Amato
ANGST (1983) – Gerald Kargl
ANIMAL SOUP (2009) – David V.G. Davies
ANTICHRIST (2009) – Lars von Trier
ARROMBADA – I WILL PISS ON YOUR GRAVE (2007) – Mike Stoffels
ATTACK OF THE COCKFACE KILLER (2002) – Jason Matherne
ATTACK ON DARFUR (2009) – Uwe Boll
ATROCITY CIRCLE (2005) – Andrew Copp
ATROZ (ATROCIOUS) (2015) – Lex Ortega
AUGUST UNDERGROUND (2001) – Fred Vogel
AUGUST UNDERGROUND'S MORDUM (2003) – Fred Vogel
AUGUST UNDERGROUND'S PENANCE (2007) – Fred Vogel
AUSCHWITZ (2011) – Uwe Boll
AUTOPSY (2008) – Adam Gierasch
BABY OF MACON, THE (1993) – Peter Greenaway
BACK FROM THE DEAD (2001) – Craig Godfrey
BAD BIOLOGY (2008) – Frank Henenlotter
BAD KARMA (SHORT FILM) (1991) – Alex Chandon
BAD TASTE (1987) – Peter Jackson
BAGMAN PROFESSIONAL MURDER  (Meurtrier) (SHORT FILM) (2004) – Jonathan Prévost
BAISE MOI (RAPE ME) (2000) – Virginie Despentes
BARRICADE (2007) – Timo Rose
BEAST, THE (La bête) (1975) – Walerian Borowczyk
BEGOTTEN (1990) –  E. Elias Merhige
BENNY'S VIDEO (1992) – Michael Haneke
BEYOND, THE (1981) – Lucio Fulci
BEYOND THE LIMITS (2003) – Olaf Ittenbach
BLACK METAL VEINS (2012) – Lucifer Valentine
BLACK PAST (1989) – Olaf Ittenbach
BLOOD AND SEX NIGHTMARE (2008) – Joseph R. Kolbek
BLOOD FEAST (1963) – Herschell Gordon Lewis
BLOOD FEAST 2: ALL YOU CAN EAT  – Herschell Gordon Lewis
BLOODLUST (1977) – Marijan Vajda
BLOOD OF THE BEASTS (Le sang des bêtes) (SHORT FILM) (1949) – Georges Franju
BLOOD PIGS (2008) – Brian Paulin
BLOODRAYNE (2005) – Uwe Boll
BLOODSUCKING FREAKS (1976) – Joel M. Reed
BLUTNACHT 2 – DIE RÜCKKEHR DES DÄMON (2002) – Jochen Stephan
BODY MELT (1993) – Philip Brophy
BONE SICKNESS (2004) – Brian Paulin
BORDERLAND (2007) – Zev Berman
BOY MEETS GIRL (1994) – Ray Brady
BURNING MOON, THE  (1992) – Olaf Ittenbach
BRUTAL RELAX (SHORT FILM) (2010) – Adrián Cardona, Rafa Dengrá, David Muñoz
BY THE DEVIL'S HANDS -THE 666 KILLER (2009) – Christopher Abram
BRAINDEAD (DEAD ALIVE) (1992) – Peter Jackson
BRAINJACKED (2009) – Andrew Allan
BREAD AND CIRCUS (Slakta dem alla!) (2003) – Martin Loke
BREAKING HER WILL (2009) – Bill Zebub
BRIDE OF FRANK, THE (1996) – Steve Ballot
BROKEN (2006) – Adam Mason
BUIO OMEGA (BEYOND THE DARKNESS) (1979) – Joe D'Amato
BULLET COLLECTOR (Sobiratel pul) (2011) – Aleksandr Vartanovn
BUNKER OF THE LAST GUNSHOTS,THE (SHORT FILM) (1981) – Marc Caro, Jean-Pierre Jeunet
BUNNY GAME, THE (2010) – Adam Rehmeier
BURRP (SHORT FILM) (1993) – Sergio Blasco
BURIAL GROUND: NIGHTS OF TERROR (1981) – Andrea Bianchi
BUTCHER, THE (1991) – (Absurd Produktion) – Maik Ude
BUTCHER 2, THE (2004) – (Absurd Produktion) – Maik Ude
BUTCHER III, THE –  ZOMBIES IM BLUTRAUSCH (2005) – (Absurd Produktion) – Maik Ude
CADAVERICON (short film) (2002) – Marian Dora
CALIGULA (UNRATED VERSION ONLY) (1979) – Tinto Brass, Bob Guccione
CALVAIRE (THE ORDEAL) (2004) – Fabrice Du Welz
CANDY HOUSE (Schlaraffenhaus) (2011) – Marcel Walz
CANDY SNATCHERS, THE (1973) – Guerdon Trueblood
CANNIBAL (Aus dem Tagebuch des Kannibalen) (2006) – Marian Dora
CANNIBAL FEROX (1981) – Umberto Lenzi
CANNIBAL HOLOCAUST (1980) – Ruggero Deodato
CANNIBAL MERCENARY (1983) – Hong Lu Wong
CAPTIFS (2010) – Yann Gozlan
CARNAGE FOR THE DESTROYER (2006) – (Chris Seaver)
CARNE (SHORT FILM) (1991) – Gaspar Noé
CARIBBEAN SUNRISE (short film) (2002) – Marian Dora
CASTLE FREAK (1995) – Stuart Gordon
CHAIN REACTION (HOUSE OF BLOOD) (2006) – Olaf Ittenbach
CHAOS (2005) – David DeFalco
CHEKIST, THE (1992) – Aleksandr Rogozhkin/a>
CHRISTMAS CRUELTY (2013) – Magne Steinsvoll, Per-Ingvar Tomren
COLLAR (2014) – Ryan Nicholson
COLLECTION, THE (2012) – Marcus Dunstan
CRADLE OF FEAR (2001) – Alex Chandon
CRASH (1996) – David Cronenberg
CRAZY LOVE (1987) – Dominique Deruddere
CRYPTIC PLASM (2015) – Brian Paulin
CUCKOO CLOCKS OF HELL, THE (2011) – Ron Atkins
CURSE OF DOCTOR WOLFFENSTEIN (2015) – Marc Rohnstock
CUT AND RUN (Inferno in diretta) (1985) – Ruggero Deodato
DARD DIVORCE (2007) – Olaf Ittenbach
DAS KOMABRUTALE DUELL (The Coma-Brutal Duel) (1999) – Heiko Fipper
DEADBEAT AT DAWN (1988) – Jim Van Bebber
DEADGIRL (2008) – Trent Haaga
DEAD GIRL ON FILM (2000) – Brian Paulin
DEAD HUMAN COLLECTION (from the anthology "3 CORTES" (Coleção de Humanos Mortos) (SHORT FILM)  (2006) – Fernando Rick
DEAD HANDS DIG DEEP (2016) – Jai Love
DEADLY DETOUR: THE GOAT MAN MURDERS (2011) – Mike O'Mahony
DEBRIS DOCUMENTAR (2003) – Marian Dora
DEMONIUM (2001) – Andreas Schnaas
DEMON TERROR (Dämonenbrut) (2000)- Andreas Bethmann
DERANGED: THE CONFESSIONS OF A NECROPHILE (1974) – Jeff Gillen
DER TODERSKING (THE DEATH KING) (1989) – Jörg Buttgereit
DER TODESENGEL (ANGEL OF DEATH) (1998) – Andreas Bethmann
DEUTERONOMIUM (Der Tag des jüngsten Gerichts) (2004) – Roger Grolimund / FX Olaf Ittenbach
DEVILS, THE (1971) – Ken Russell
DIABEL (THE DEVIL) (1972) – Andrzej Zulawski
DIE INSEL DER DAMONEN (1998) – Andreas Bethmann
DIRTY LOVE (2009) – Patricio Valladares
DIVIDED INTO ZERO (SHORT FILM) (1999) – Mitch Davis
DOLOROSA (SHORT FILM) (2009) – Christophe Debacq
DON'T WAKE THE DEAD (2008) – Andreas Schnaas
DR. GORE (2009) – (Pauline Pallier)
DR. LEPROSY'S VISCERAL (2011) – Dr.Leprosy
DRILLBIT (SHORT FILM) (1991) – Alex Chandon
MORE:
Extreme Cinema: List of Disturbing Films Compendium E-K
Extreme Cinema: List of Disturbing Films Compendium L-R
Extreme Cinema: List of Disturbing Films Compendium S-Z
________________________________________________________________
Title missing? We want to hear from you! Comment below and we'll check it out to add to list

Note: This list represents additional selections that were chosen for their content. The extreme content varies in each whether that means gore, rape, incest, violence or other (in other words, they are not equally disturbing for the same reasons). They were chosen due to their special qualities that puts them in a more isolated class than straight horror genre releases. We don't condone the actions being illustrated in some of these, but rather are calling them out  for what they are (which is also fiction for that matter, and not real life!!!)
Extreme Cinema: List of Disturbing Films Compendium A-D