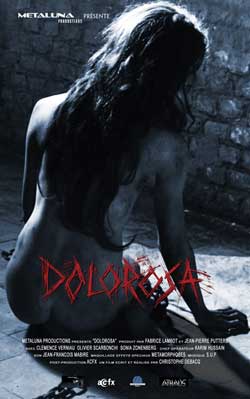 SYNOPSIS:
Between these walls, time seems to have stopped. Days, weeks, months maybe, the Young woman doesn't know for how long she has been trapped in there. Alone and desperate, with no one but this gloved hand that brings her food each day and caresses her sometimes at night…her last link with the world of the living. And the demons of her past
REVIEW:
Beautifully shot, you are taken instantly into a dark world where women are captives left chained to the floor of a dirty basement dungeon. The cries of new borns are curiously overheard as the worst fear comes to life. Our subject, a young woman, finds herself held captive, naked, with her ankles shackled and just enough food to get by day to day. While we feel the pains of her captivity, the film footage is so vivid and stark that it alludes a certain beauty that is simply cinematic. One night, she is raped in the dark by her caretaker and left to the pains of watching herself become pregnant to the eventual birth of a child.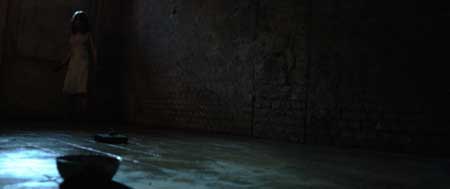 This 17 minute short film directed by Christopher Debacq is carefully constructed to shift focus while still maintaining its share of extreme content that is introduced in a sorrowful and somewhat meaningful way. It's the actions that are disturbing, but the result is still achieved thru a sense of compassion over a past situation that seems to have no resolution.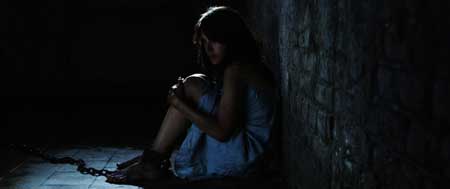 There is a great sense of contrast and invention in this short tale that manages to arrive without need for dialog. "Dolorosa" is prime example of great cinema achieved thru the essence of a short film. My guess is that it will win quite a few awards before making all its rounds. The starkness also strokes a chord with its ability to bring detail, framing, and emotion full circle.
"Dolorosa" is a fantastic little piece that deserves viewing!
Dolorosa (short film) (2009)