We at HorrorNews.net, know that tis the season to pull out the Halloween themed greats that focus on the Halloween season itself. There isn't alot of movies that fit the bill, but these will definitely do the trick.
Since Nosferatu (1922) rose from his coffin in GM Munreau's classic silent movie of Dracula, cinematographers have loved to scare the pants off of their audience. No time of the year is better than Halloween to do this, so here are ten Halloween classics……
(not in ranking order)
10. The Nightmare Before Christmas (1993)
In this animated classic Tim Burton lets his bizarre, macabre imagination loose on a modern-day fairytale that unleashes Jack Skellington, a Halloween Town dweller, to try to figure out exactly what Christmas Town is all about. Certainly not your traditional Christmas offering, but not your classic Halloween flick either – this is quite simply truly original.
9. All Hallows' Eve (2013)
By far one of the creepiest clown / Halloween horror movies to arise out of the abyss. Art the Clown, steals the show by just being massively frightening on all accounts. As a film, I'd say their is more emphasis on Art the Clown than the film being a traditional Halloween fright. Though its enough to make it a clear top 10 entry on our list
8. Night of the Demons (1988)
Teens do the most idiotic things! Here ten teens decide to host a party on the night of Halloween at an abandoned funeral home built on an evil strip of land. To kick things off, a séance is held in front of a mirror, and all hell breaks loose – quite literally.
7. Clownhouse (1989)
Nominated for the Grand Jury prize at Sundance, Clownhouse follows in the footsteps of John Carpenter's Halloween in limiting the blood and gore by achieving its chills through suspense, shock and surprise. Mix one lad with a pathological fear of clowns, three crazed killers and a circus in town and let the terror begin!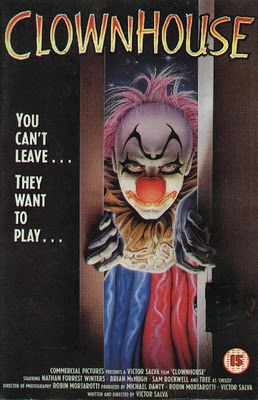 6. Trick R Treat (2007)
A truly perfect Halloween film, that intertwines 5 stories. Of the bunch, this film most represents the season as each of its stories unfold during the festivities. It's anthology premise takes on the dangers of halloween candy, an urban legend, a jack o' lantern  and even a Halloween Scrooge. The film reminded me alot of the Tales from the Darkside which also included a few worthy Halloween shorts.
5. Jack-O (1995)
It's moronic teens at Halloween again when three friends choose this of all nights to seek out an ancient cemetery in the suburbs. For fun they remove a cross from the tomb of Jack-O, who was buried many years ago after being killed by Arthur Kelly. An evil creature bent on hunting down the descendants of the Kelly family is unleashed.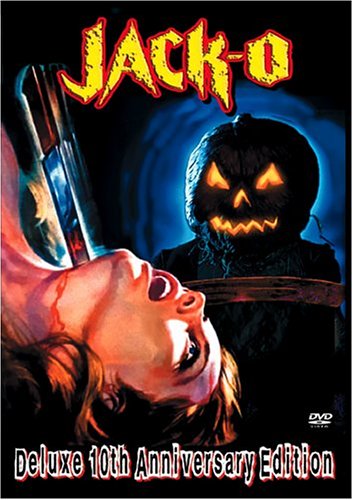 4. Ginger Snaps (2000)
In this Canadian film werewolves are used as a metaphor for the body changes of puberty. Two sisters' fascination with death becomes slightly more sinister after a 'dog' bite in the woods.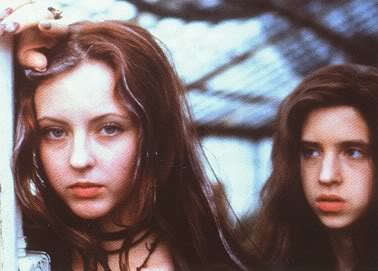 3. Boo (2005)
A handful of college students do not have the ghost of a chance when they get trapped in a haunted hospital on Halloween. 'But I don't believe in ghosts,' reasons one. 'Don't worry, you will,' grimly answers another.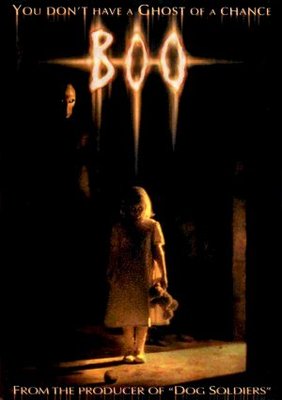 2. The Pumpkin Karver (2006)
It's more than just the pumpkins that are being carved in this Halloween slasher classic. A young man stabbed to death on the evening of 31 October 2003 returns in a horrific new guise exactly one year later to brutally butcher six people at a Halloween party.
1. Halloween (1978)
John Carpenter's film spawned a million inferior slasher movies, but it should not be blamed for that.
From its opening scene, where fantastic use of point-of-view filming lets the audience become the eyes of little boy Michael Myers as he stalks and murders his sister, the film relies on suspense rather than sensationalism.
The fear created by the film is based on what could happen more than what actually does. So be prepared to jump and feel the hairs on the back of your neck stand on end.
SPECIAL MENTIONS:
6 Degrees of Hell (2012)
Junkyard Dog (2010)
All Hallows' Eve 2 (2015)
Halloween Night (2006 Video)
Haunted Hay Ride: The Movie (2008)
Honeyspider (2014)
House of Fears (2007)
The Houses October Built (2014)
Satan's Little Helper (2004)
The Scarehouse (2014)
The 10 Best Halloween Horror Films