RIFFTRAX AND FATHOM EVENTS ARE BACK JUST IN TIME FOR HALLOWEEN WITH SUPER CHEESY– JACK-O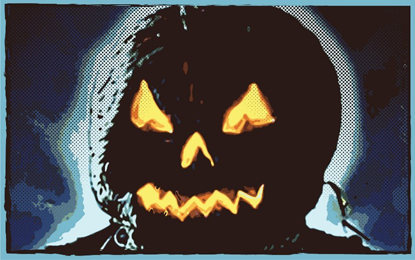 WHAT: The RiffTrax guys (stars of Classic MST3K) bring their comedic riffing treatment to the 1995 Halloween horror classic Jack-O.  An evil warlock, Jack the Pumpkin man, rises from the grave to seek revenge on the descendants of the man who put him there years ago.  What follows is a campy Halloween night rampage by Mr. Jack as he terrorizes the town to get his vengeance.  Mike, Kevin and Bill will be your comedy guides to this fun B movie as well as lead off by riffing a cheesy Halloween safety short.
WHO: Fathom Events and RiffTrax.com
WHEN: Wednesday, October 21 at 7:00 pm (local time)
WHERE: Tickets for can be purchased at www.FathomEvents.com or participating theater box offices. For a complete list of theater locations visit the Fathom Events website (theaters and participants are subject to change). Please contact your local theater for individual safety precautions.