Horrornewsnet Partners with Widowmaker Films
to Launch "HNN Presents" Distribution Label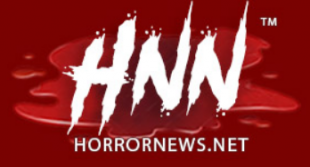 Horrornews.net has partnered with Widowmaker Films / Bayview Entertainment to create a new horror distribution label, "HNN Presents".
"HNN Presents" will feature the best that the horror genre has to offer with films from around the globe.   Our first release is tentatively scheduled for the Summer of 2020.
Horrornews.net is looking for the next great horror film (slasher, zombie, monster, found footage, apocalyptic, grindhouse, torture, gore, vampire, suspense, etc.) We would like to officially open up submissions to all filmmakers.  Please contact: joyhorror@horrornews.net 
"Great things in business are never done randomly, they're done with strategy and with unique partnerships. In this partnership, Widowmaker and HNN are going to fill in the missing parts to accomplish new mutual benefits and success for both businesses. We're delighted with the start and we're looking forward to continue our relationship!" said Widowmaker Films / Bayview Entertainment – Marketing Manager, Nisreen Damatti
BayView Entertainment, LLC, is a full service media company committed to acquire, develop, produce, market and distribute audio-visual content. For over fifteen years, BayView made its name by being dedicated to releasing only the best programs in each category from some of the most trusted names in the field.
Special Thanks to TriCoast Worldwide Inc. for the "HNN Presents" Trailer (currently playing on Dark Matters TV)