REBORN GETS HALLOWEEN RELEASE IN AUSTRALIA AND NEW ZEALAND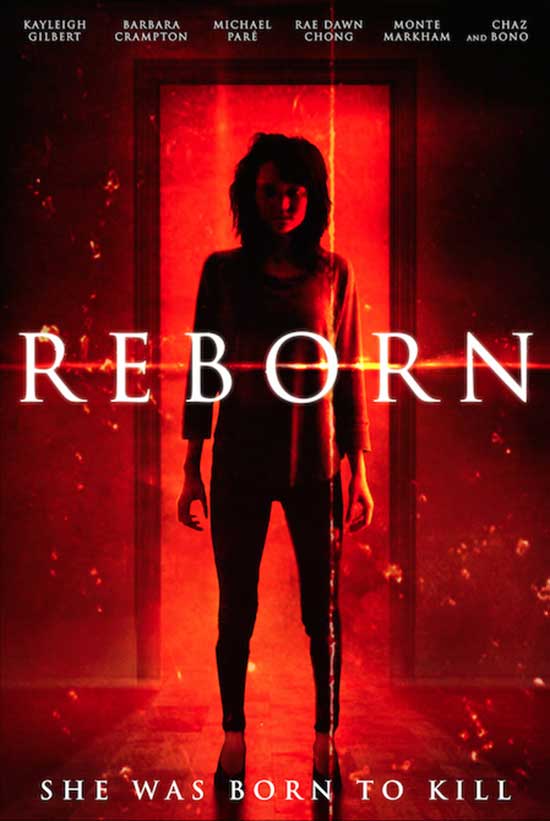 Jinga Films and SC Films are pleased to announce the Australian and New Zealand release of Julian Richards multi-award winning supernatural horror REBORN which will be available to stream and download from October 30th 2019 via Foxtel, Fetch TV, BigPond, Google and iTunes.
Starring Barbara Crampton (Re-animator), Michael Pare (Streets Of Fire), Chaz Bono (Three From Hell), Rae Dawn Chong (Commando), Monte Markham (We Are Still Here) and introducing talented newcomer Kayleigh Gilbert, REBORN is a contemporary Frankenstein story about a stillborn baby girl brought back to life by an electrical storm before being abducted from hospital by a crazed mortician. On her sixteenth birthday, empowered with the gift to manipulate electricity, she escapes her captor and sets out to find her birth mother leaving a trail of destruction behind her.
A nostalgic celebration of 70's and 80's paranormal horror REBORN received its World premiere at FrightFest in UK and has since screened at over 40 festivals worldwide, receiving 18 nominations and winning six awards including Best Sci-Fi Feature at Another Hole In The Head, Best Horror Feature at Mad Monster Party and Best Director at Fantasporto.
REBORN – Trailer from Jinga Films on Vimeo.
Vertical Entertainment have already released REBORN in the USA and Premiere TV in the Netherlands. Meanwhile, Njuta Films have scheduled a VOD release in Sweden, Denmark, Norway and Finland from November 13th 2019.