A couple new horror-themed shows heading our way, one via NBC and the other for all of us who stream Netflix.
What they both have in common tonight is the fact that some teaser art got released for both and it is certainly worth a look.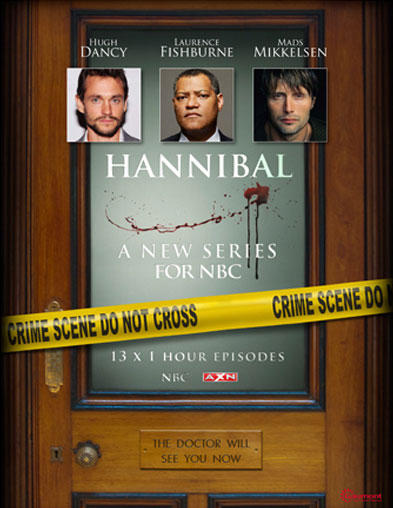 First up, coming from NBC is HANNIBAL. Yeah, that HANNIBAL seems someone thinks we all need a little cannibal every week!
HANNIBAL will focus on the relationship between Dr. Lector and Will Graham before all the madness from the films. It's coming to us from Bryan Fuller and David Slade, who directed 30 Days of Night is helming the premiere episode, worth giving it a look for that reason alone.
HEMLOCK GROVE is coming at us via Eli Roth and will be a NETLIX exclusive series and is based on the popular novel by Brian McGreevy.
No firm air dates on either of these projects yet but keep tuned and as soon as I know, you'll know.