Inside Look: What Are Movie Distributors Looking For?
It's a long grueling journey for an independent filmmaker who wants to find a suitable distribution deal. I've been working as Director of Marketing for the film distribution company, Artsploitation Films for several years now, mostly dealing with international horror films and I can say that I've seen many failures and many success stories. There's sometimes a fine line between a movie finding its audience and a movie being lost in the clutter. I'm going to talk about the film distribution process at an indie level and what goes into acquiring films and getting them released on various platforms.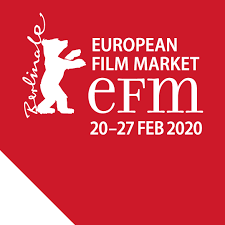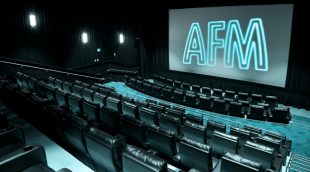 For the filmmaker, it all starts with finding a home for your film. There are a host of sales agencies out there representing indie films at various film markets every year. Tons of agencies are represented at AFM (American Film Market) in Santa Monica, California every November and EFW (European Film Market) in Berlin, Germany every February. It's where a lot of deals happen, but the reality of the situation is that bigger distribution companies have deeper wallets to buy better movies. I'm not saying that you can't find a diamond in the rough, because there are magnificent films out there that have been bought for very affordable prices.
Artsploitation Films purchases the U.S. rights to international films such as Red Christmas from Australia, Blood Paradise from Sweden, Luciferina from Argentina, Trauma from Chile, German Angst from Germany, Killbillies from Slovenia, Vampyres from Spain, The Perfect Husband from Italy, Horsehead from France, and so many others. These films were all great purchases. Some foreign films are subsidized by that country's government, unlike in the United States. This allows filmmakers to have bigger budgets and still make money selling their movie at a lower price to indie labels. It's great for the distributor because they sometimes end up buying a million dollar looking movie for $10,000.
What to look for when buying the rights to a film? This is a universal answer regardless of genre or budget. There are three things that I initially look for when considering a film.
(1) Title. You want your film title to pop. It's something that describes your film in one word or a few words. A bad title is a misstep that you can't afford to take. One of my favorite horror movie titles of all time is, "An American Werewolf in London". It tells you everything that you need to know.
(2) Artwork. The box cover / movie poster is the first image that a distributor is going to see. You don't want it to be boring. There are some movie posters that are so good, it makes you want to see the movie right away. There are other movie posters that are such a turn off, you already made your decision that you don't even want to waste your time and watch the damn movie. It's the honest truth.
(3) Trailer. You have 2 to 5 minutes to sell me on your movie. If I don't like the trailer, chances are the movie isn't going to be much better. I urge filmmakers to make the best possible trailer, because it's that important.
If you have a great title, great artwork, and a great trailer – sometimes you don't need a great movie. It sounds strange but those three things are the essentials of the movie marketing game. It's important to be a salesman as well as a filmmaker, if you want to find your audience. I'm not saying make a shit movie either, just know the important elements that are needed to sell your product. It is a product after all.
Another important factor, if you have the means, is to connect a celebrity name to your project. A name actor / actress can take your film to the next level and help sell it. Red Christmas was a low budget Australian horror film directed by Craig Anderson that won the support of Dee Wallace (E.T. The Extra Terrestrial, Cujo, and The Howling) and it gave enormous credibility. Dee Wallace even helped Red Christmas secure a lucrative deal with Redbox. The right actor can open a lot of doors and give a project momentum.
What happens once you actually come to terms and sell the rights to your movie? The next step really depends on the movie and where the distributor thinks the movie will do it's best. It could be taking the movie on the film festival circuit, especially if the distributor thinks they have a film that is a festival darling. The distributor might even try to negotiate a limited theatrical release, depending on the marketability of the movie.
Festival and theatrical screenings certainly add the grand appeal of your movie but hitting it big with a limited theatrical release is equivalent to finding a needle in a haystack. Everyone wants to be the next "Blair Witch Project", but the industry has changed so much since then. In today's movie watching landscape, OTT (Over The Top) Platforms are how most people consume their entertainment.
Honestly, making a profit off an indie movie is easier said than done. Let's break it down. Once the distributor pays for the rights to the film, they now have to pay to get that film out to the world. They'll pay an Aggragator (Premiere Digital, Distribber, etc.) to get you on VOD platforms like Netflix, iTunes, Redbox, Fandango, GooglePlay, and others. The other option is to go directly to each VOD platform. It's more time consuming but if you can do it, it cuts out the middleman. Either way, this is a business and everyone gets paid. The one frustrating thing that I noticed about how this all works is the fact that there isn't total transparency. You have to wait months to find out if you even made a profit.
How important is marketing? Here is something that you have to take into account. Let's say you have your movie on GooglePlay. How easy is it to find? GooglePlay has thousands of movies, so your little indie flick would most likely be buried under tons of other movies and difficult for the consumer to find. Whose responsibility is it to market YOUR movie? I think a proper marketing plan benefits everyone involved as we trickle down from the filmmaker to the sales agent to the distributor to the VOD platform. It benefits everyone but don't assume anything. You can't count on a VOD site like GooglePlay to push YOUR film forward. I'd love to say that you can count on your sales agent and your distributor, but I've seen distributors virtually do NOTHING to market certain movies.
The best possible thing is do your homework. There are a lot of decisions to be made and none are necessarily wrong. You just have to choose a path that makes sense for your project. My strategy for movie marketing is the same when working for a distribution company like Artsploitation Films or just doing PR work for individual filmmakers through Marketing Macabre. Less is more isn't it. I would recommend separating your film assets and delivering them to the media one at a time. You don't want to show everything all at once. It makes no sense to release your poster and trailer at the same time. They are two great opportunities, so why release them in one press release and get on HNN just once, when you can split the two and get on HNN twice. You just doubled your publicity by separating those two assets.
It takes a lot of hard work to complete a feature film and it only has one world premiere, so take the time to make the right decisions. Distributors love content and want to make money, so just remember to submit the best possible version of your work. If you believe in your work, make the world believe in your work too.