Carpenters of Horror: The Top 10 List of Slasher Films Featuring Tools! 
Sponsored by Broward Contractor
Tools of the carpenter have been the the preferred weapon in Slasher films since the gory days of horror in the 1970's and 1980's. Our friends at BROWARD CONTRACTOR in Fort Lauderdale, Florida want to pay tribute and take of closer look at some of the most famous Slasher films that featured the tools of the trade, everything from saws and hammers to drills and nail guns.
10. Sledgehammer (1983) featuring THE SLEDGEHAMMER
Flesh tears – Bones shatter – The nightmare has begun
A young boy murders his mother and her lover with a hammer. Ten years later, a wave of teenage murders plagues the same area.
9. The Driller Killer (1979) featuring THE POWER DRILL 
The blood runs in rivers… The drill keeps on drilling
Reno is a struggling artist who lives with his girlfriend and her lesbian lover. He is not the most stable guy in the world to begin with, but his sanity really starts to slip away even more as he tries to finish a painting; he is really stressing over the painting as it is. Add to that the fact that he is having drama with his girlfriend and her lover as well as having trouble sleeping due to a the band next door practicing as loud as possible all hours of the night. All these stressors cause him to eventually snap and he goes on a killing spree using a portable drill as his weapon.
8. Pieces (1982) featuring THE CHAINSAW
It's exactly what you think it is!
A psychotic serial killer armed with a chainsaw terrorizes a college campus, collecting body parts from each of his victims to create a human jigsaw puzzle. Detective Bracken (Christopher George) and partner Mary Riggs (Lynda Day George) work with student Kendall (Ian Sera) to identify the killer. The long list of suspects includes a creepy dean (Edmund Purdom), an anatomy professor (Jack Taylor) and a maintenance man (Paul L. Smith).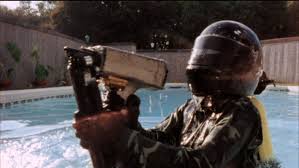 7. Nail Gun Massacre (1985) featuring THE NAIL GUN 
Cheaper than a Chainsaw!
After a group of construction workers rape a young woman a crazed killer wearing a motorcycle helmet starts killing them off with a nail gun. Is the killer the woman seeking revenge on those who wronged her, someone connected to her, or someone completely unrelated?
6. High Tension (2003) featuring THE CIRCULAR SAW
Hearts will bleed
Two college friends, Marie and Alexa, encounter loads of trouble (and blood) while on vacation at Alexa's parents' country home when a mysterious killer invades their quiet getaway.
5. The Toolbox Murders (1978) featuring HAMMER, SCREWDRIVER, & NAIL GUN 
Bit by bit, he carved a nightmare!
In a quiet Los Angeles apartment complex, a deranged handyman savagely murders "immoral" women with the tools of his trade: clawhammers, screwdrivers, power drills and even a deadly nail gun. But these gruesome murders are just the beginning of this landmark epic of violence and depravity that was vilified by critics, banned by censors … and treasured by splatter fans worldwide.
4. Hatchet (2006) featuring THE HATCHET 
Old school American Horror
When a group of tourists on a New Orleans haunted swamp tour find themselves stranded in the wilderness, their evening of fun and spooks turns into a horrific nightmare.
3. The Slumber Party Massacre (1982) featuring THE POWER DRILL
You bring the pizza….I'll bring the drill
An eighteen-year-old high school girl is left at home by her parents and she decides to have a slumber party. There is friction between some of the invited guests and the new girl, who is better at basketball than they, so the new girl decides to stay at home (which is conveniently across the street from the host's house). Meanwhile, a murderer of five people with a propensity for power tools has escaped and is at large, and eventually makes his way to the party, where the guests begin experiencing an attrition problem, with only the new girl to help them.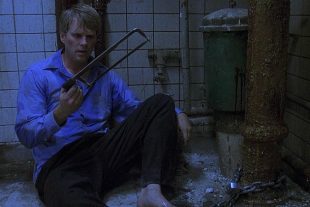 2.  Saw (2004) featuring THE HACKSAW
Let the games begin!
Would you die to live? That's what two men, Adam (Leigh Whannell) and Gordon (Cary Elwes), have to ask themselves when they're paired up in a deadly situation. Abducted by a serial killer, they're both holed up in a prison constructed with such ingenuity that they may not be able to escape before their captor decides it's time to dismantle their bodies in his signature way. Attempting to break free may kill them too, but staying definitely will.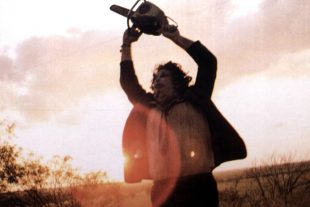 1. The Texas Chainsaw Massacre (1974) featuring THE CHAINSAW
Who will survive and what will be left of them?
A group of five hippies on a road trip through the backwaters of 1970's rural Texas fall prey to a murderous cannibalistic family making up of a leather-masked chainsaw-wielding maniac, his knife-wielding grave robber brother, and their cannibal chief father and decaying grandfather.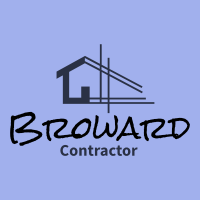 This list has been sponsored by our friends at Broward Contractor.
Broward Contractor offers services that include Home Remodeling, Home Additions,
Venetian Plaster, Lighting Installation, Painting, Flooring, and Handyman. They are located
in Sunrise, Florida near Miami and Fort Lauderdale. They service all of Broward County
and Miami-Dade County.
Email: Info@BrowardContractor.Com
https://www.browardcontractor.com/
https://www.facebook.com/browardcontractor/
Phone: 786-786-1092