Upcoming Horror Movies: The 15 Top Anticipated Films of 2017
With 2017 upon us, word has begun to trickle out of a new year of horror titles ramping up for the masses. While 2017 has got a boatload of horror titles already in production scheduled for release, we can expect a few chosen few to rise above with theatre releases. As expected, most of these films embrace their franchise roots by appealing to our familiarity and ongoing interest in sequels and remakes (no suprise here for box office draw).
However, the real challenge at the end of the day will be if these films actually bring anything new and exciting to the tables rather than just relying on prior success to float their box office draws. Despite all this, we remain enthusiastic to see if these top 15 picks will live up to their names.
Even now, a 2nd "Nightmare on Elm Street "REBOOT" is being rumored as studios try and try again (aka we had multiple Spider man and Hulk films, so why not serve up "yet" another Freddy Krueger?)
From this batch of early announcements we have for you the top 15 anticipated films for 2017. Franchise or not, let's hope for some fresh scary content to keep our attention.
Suspiria? Great 70's film, …hands down.
A 2017 re-make? Sure, I'll bite, I wouldn't mind seeing a modernized version rear its ugly head…the jury is out
Possible Downsides?
– Horror fans losing shelf bluray shelf space trying to cram in more franchise releases
– Having to "re-buy" blu-ray collection sets yet again as they re-market with the new inclusions (or collector's collectors-editions re marketed "yet" again)
– Potential failures that Hollywood will feel the need to reboot" yet again next year
– Pissing off horror fans that treasure the originals as classics and just want new content period.
– Over marketing and under delivering.
– Tom Cruise expanding his contributions to the horror markets?
– Duping fans with final chapters and then turning around a few years later with yet another chapter (Saw, Resident Evil??)
– Wondering how many versions of Leatherface/Texas chainsaw stories and releases there really are now and yet never seeing them all bundled under 1 collective to sort it all out.
– Hoping that someday, the Hellraiser franchise will regain its dignity and "really" reboot to the effect that "Evil Dead" did in 2013 (Note: Hellraiser reboot rumored, but not confirmed)
(Alphabetic order)
01 – Alien: Covenant (May, 2017)
The crew of the colony ship Covenant discover what they think is an uncharted paradise, but it is actually a dark, dangerous world, whose sole inhabitant is the synthetic David, survivor of the doomed Prometheus expedition.

02 – Annabelle 2 (August, 2017)
Several years after the tragic death of their little girl, a dollmaker and his wife welcome a nun and several girls from a shuttered orphanage into their home, soon becoming the target of the dollmaker's possessed creation, Annabelle
03 – Friday the 13th (October 2017)
The return of the legendary mass murderer Jason Voorhees in the new Friday the 13th.
04 – Insidious: Chapter 4 (October, 2017)
Insidious: Chapter 4 is an upcoming 2017 American supernatural horror film directed by Adam Robitel and written by Leigh Whannell. It is the fourth installment in the Insidious franchise. It is scheduled to be released on October 20, 2017 by Universal Pictures.
05 – It (September, 2017)
In a small town in Maine, seven children known as The Losers Club come face to face with life problems, bullies and a monster that takes the shape of a clown called Pennywise.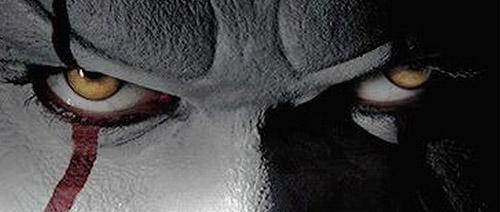 06 – Kong: Skull Island (March, 2017)
Explorers (Tom Hiddleston, Samuel L. Jackson, John Goodman) encounter a gigantic ape and other monstrous creatures after traveling to an uncharted island in the Pacific Ocean.
07 – Leatherface (Jan 2017)
Prequel about teenage Leatherface who escapes from a mental hospital with three other inmates, kidnaps a young nurse and takes her on a road trip from hell. Along the way, they are pursued by an equally deranged lawman out for revenge.

08 – Resident Evil: The Final Chapter (January 27, 2017)
Picking up immediately after the events in Resident Evil: Retribution, Alice (Milla Jovovich) is the only survivor of what was meant to be humanity's final stand against the undead. Now, she must return to where the nightmare began – The Hive in Raccoon City, where the Umbrella Corporation is gathering its forces for a final strike against the only remaining survivors of the apocalypse.
09 – Rings (February, 2017)
A young woman finds herself on the receiving end of a terrifying curse that threatens to take her life in 7 days.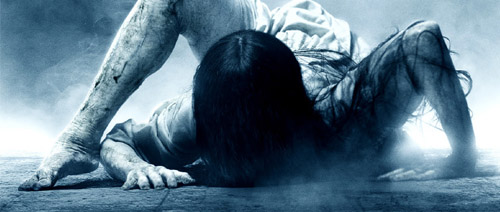 10 –  Saw: Legacy (October,2017)
Saw: Legacy is an upcoming American horror film directed by Michael and Peter Spierig, and written by Josh Stolberg and Pete Goldfinger. It is the eighth installment in the Saw franchise.
11 – Suspiria (TBA)
A young ballet dancer travels to a prestigious dance academy in Berlin in 1977, only to discover it is a front for something far more sinister and supernatural amidst a series of increasingly grisly murders.
12 – The Bye Bye Man (January 2017)
Three friends stumble upon the horrific origins of the Bye Bye Man, a mysterious figure they discover is the root cause of the evil behind man's most unspeakable acts.
13 – The Dark Tower (July  2017)
Gunslinger Roland Deschain roams an Old West-like landscape in search of the dark tower, in the hopes that reaching it will preserve his dying world.
14 – The Mummy (June,2017)
An ancient princess is awakened from her crypt beneath the desert, bringing with her malevolence grown over millennia, and terrors that defy human comprehension.
15 – World War Z 2 (June 9, 2017)
The next installment in the World War z franchise.