We are all pretty AMERICAN HORROR STORY crazy here at HNN and when news hits our inbox we are all over it so you can imagine the buzz that this news has caused.
Sarah Paulson took to Twitter to fill fans in on what she's going to be up too this fall when AMERICAN HORROR STORY: FREAKSHOW hits the airways. Here's the TWEET:
"So excited to be playing Bette AND Dot this season. Two heads are better than one!"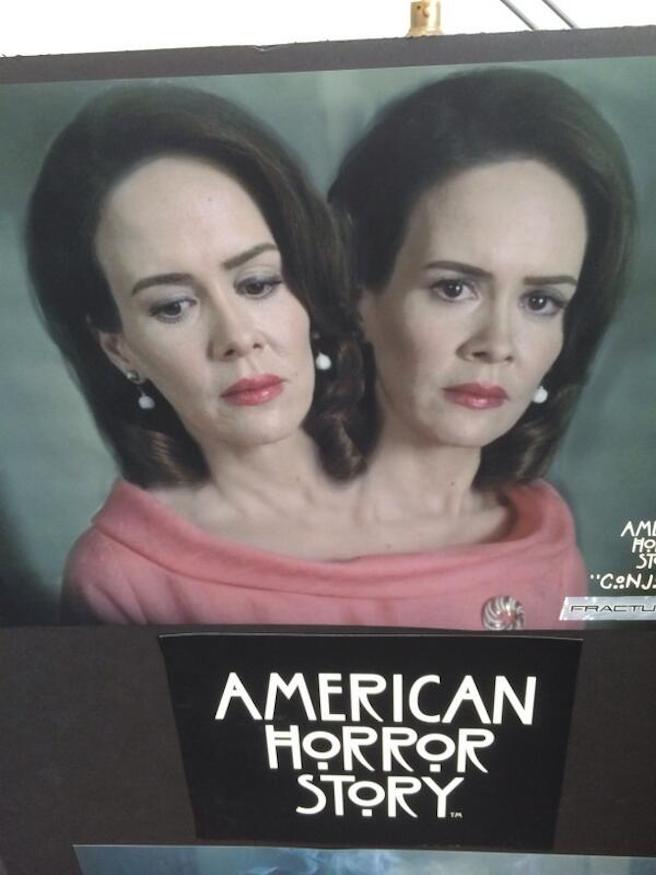 Yeah that's right, a two headed lady. This season is gonna rock.
If you haven't been paying attention, we know that this season will of course star Jessica Lange and will take place in Jupiter, Florida where Lange runs a FREAKSHOW in 1950. Kathy Bates, Sarah Paulson, Evan Peters, Angela Bassett and Frances Conroy are all along for the ride.
My gut tells me that this one is going to be classic. Keep it here for the latest.
Source: AITH