Got a press release tonight from those fine horror loving folks over at LIONSGATE outlining a duo of horror flicks heading our way from them in just a few short months. Details and artwork are below so go get informed.
First up? A new AFTERDARK release:
After Dark Films presents a twisted reality in Dark Circles arriving on DVD, Digital Download and Video on Demand May 21st from Lionsgate Home Entertainment. This supernatural horror film stars Pell James (The Lincoln Lawyer), Johnathon Schaech (That Thing You Do), Jennifer Foreman (Angry Little God) and Philippe Brenninkmeyer (Beerfest). The Dark Circles DVD includes audio commentary with writer/director Paul Soter and will be available for the suggested retail price of $26.98.
Synopsis
When new parents Alex and Penny retreat from the city and move into a place outside town, the stress and massive sleep-deprivation caused by their infant has both of them seeing things in the house that may or may not exist. Persistent sightings of a strange woman has each of them wondering if they are suffering from hallucinations, or if their new home holds a dark, supernatural presence. As their fragile grasp on reality spirals into delirium, Alex and Penny find themselves nearly helpless to deal with the horrific truth of what is really happening in the house.
Special Features
Audio Commentary with Writer/Director Paul Soter
And then how about a little Lovecraft tale to wind things up: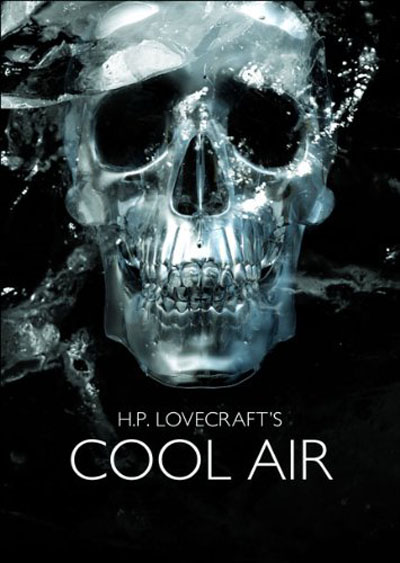 Find out what evil lies behind the doctor's door when H.P. Lovecraft's Cool Air arrives on DVD, Digital Download and Video on Demand May 21 from Lionsgate Home Entertainment. Based on the work of twisted author H.P. Lovecraft, comes this new eerie adaptation about defying death and what might just be hiding behind that cold draft. Directed by Albert Pyun and starring Morgan Weisser (TV's "American Family") and Lauren Sutherland (Infection), H.P. Lovecraft's Cool Air will be available on DVD for the suggested retail price of $26.98
Synopsis
Struggling screenwriter Charlie Baxter sets out to write his long blocked "great American screenplay" when he suffers a heart attack and his mysterious upstairs neighbor Doctor Shockner comes to his rescue. The Doctor persuades Baxter to stay with him until he recovers fully and introduces Baxter to a nightmarish world of insane experiments and murder. He knows something must be done to stop the evil that resides in the room at the top of the stairs.