Neil Jordan, there's a name I haven't heard in a while.
The talented directors new project is a genre flick, a vampire flick actually with the awkward title of BYZANTIUM. Just looks like a bunch of random letters one after the other to me.
What does the title meean? Maybe the synopsis tells us:
On the run for murder, two young "sisters" arrive penniless at an English seaside town. Clara is a fiercely modern woman who has her eyes on the future and no time for the past. Teenager Eleanor is shy and innocent. Yet, they both hide the same secrets: They are really mother and daughter, and they are both … vampires!
Eleanor is exhausted by 200 years on the run and desperate to settle down. But little does she know that her mother has been protecting her all of the years from their own kind, "The Brotherhood". To escape them, they must either blend in or continue running away. But just as they think they may have escaped, their past rapidly catches up with them.
Okay, so much for that notion. Regardless, there is a pretty kick ass trailer for you to view and then make sure to feast your eyes on the new artwork below that.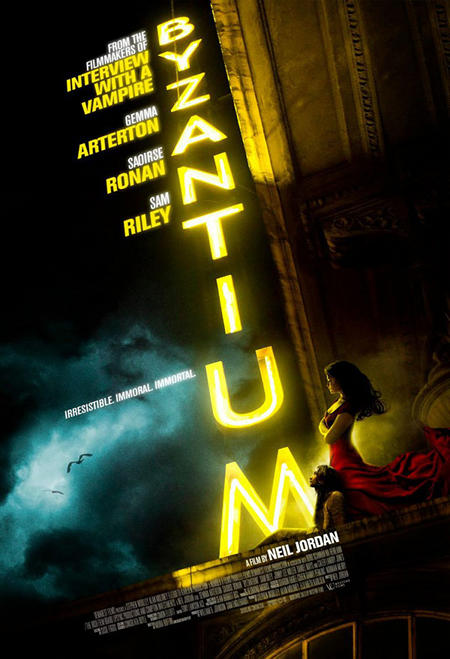 IFC picked the film up for US distribution. No firm details yet, but soon.