This incredibly ambitious anthology flick is now playing VOD and will hit theaters on March 8th. It's THE ABC's OF DEATH and while I love the notion I have to admit, the whole things sounds just exhausting to me. 26 separate tales each one specific to a letter of the alphabet. That's a lot of blood and guts!! – lets hope.
Dread Central scored themselves and couple new stills from the show both feature ladies in peril: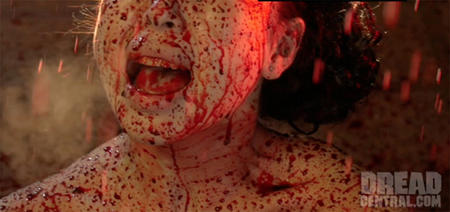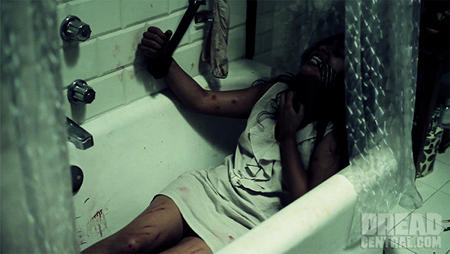 Just a handful of those directing: Ben Wheatley (Kill List), Ti West, Adam Wingard and Simon Rumley, Nacho Vigolando (Timecrimes), Adrian Bogliano (Here Comes the Devil), Xavier Gens (Hitman), Jason Eisener (Hobo With a Shotgun), Jon Schnepp (Metalocalypse), Yoshihiro Nishimura (Tokyo Gore Police), Noboru Iguchi (RoboGeisha) and more.
I've liked the one sheet art all along. Cool stuff!!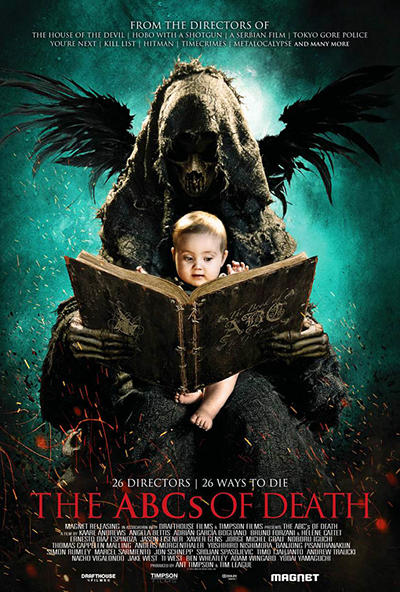 Source: DREAD CENTRAL