Platform Expansion of DARK MATTER TV App onto Desktops
Dark Matter TV receives platform expansion, as app goes live on desktops, joining its successful release on smart phones, tablets, OTT devices and connected TVs.
Dark Matter TV is expanding their global footprint by taking their app live on desktops, with tech by OTTera, a Los Angeles based white label service specializing in Over-The-Top (OTT) platforms.
The deal will allow TriCoast Worldwide to progress further into AVOD and OTT platforms, leveraging the company's film library of +500 titles into worldwide desktop streams and reaching tens of millions of homes.
This expansion is more proof that niche-streaming services like Dark Matter TV are finding their AVOD audiences in a streaming world dominated by subscription services like Netflix, Hulu and Disney+.
"Certain hard-to-reach-demographics prefer non-corporate, non-Disney content, and are intensely loyal to destination platforms that feature their lifestyle content. On Dark Matter TV, the average view time for a session is an uninterrupted 91 minutes, and that makes advertisers very happy," said Marcy Levitas Hamilton, CEO TriCoast TV.
Thrilled to provide even more content for their audience, Dark Matter TV will be creating several linear and non-linear streams of action, horror, sci-fi and true crime entertainment genres, including new hard-to-find titles, added weekly. Like these films below:
1. Murders and Their Mothers (2016) – directed by: Adam Luria and Sarah Stevenson
Do the warped and damaged relationships of murderers and their mothers lie at the root of many of the world's most notorious killers? In these ten episodes, journalist Donal MacIntyre examines ten cases of murder in which the culprits' childhoods and maternal influences set them on the path towards their unspeakable crimes.
2. Cropsey (2009) – directed by: Barbara Brancaccio, Joshua Zeman
Realizing the urban legend of their youth has actually come true; two filmmakers delve into the mystery surrounding five missing children and the real-life boogeyman linked to their disappearances.
3. Alpha Wolf (2018) – directed by: Kevin VanHook
When Virginia and her husband Jack spend a long weekend in the idyllic countryside, they encounter a creature that tears their lives apart. While the attack has an effect on each of them, it brings out the worst in Jack.
4. Dead of Nite (2013) – directed by: S.J. Evans
When a group of ghost hunters investigate the infamous Jericho Manor, they soon realize it's not just ghosts that go bump in the night! As people get murdered, the survivors need to discover who or what's killing them before it's too late.
5. Asleep (2018) – directed by: Oleg J
This French short follows a young woman finds her lover inadequate in fulfilling her emotional needs. But, a series of events leads the viewer to contemplate humanity's fixation on finding a flawless partner.
6. Darkside Witches (2015) – directed by: Gerard Diefenthal
In 1589, six innocent women were accused from the inquisition of witchery in the small Liguria Mountain.
7. Definition of Fear (2015) – directed by: James Simpson
Four beautiful girls spend the weekend at a charming holiday cabin. But all is not how it seems. They quickly discover that maybe they are not alone.
8. Revelator (2017) – directed by: J. Van Auken
John Dunning, a disgraced psychic who sees the dead, is thrust in the midst of the embattled Bellvue family empire, and must investigate the suspicious death of the last heir, while cynical journalist Valerie Kreuger documents his every move; but when the death is ruled a murder and John the sole suspect, he must venture into the depths of madness to uncover the truth about the family and their power, before he loses his mind – or worse.
9. She Who Must Burn (2015) – directed by: Larry Kent
When Angela (Sarah Smyth) refuses to leave her planned-parenthood clinic after it is shut down by the state, a family of fanatical evangelists vow to make her pay.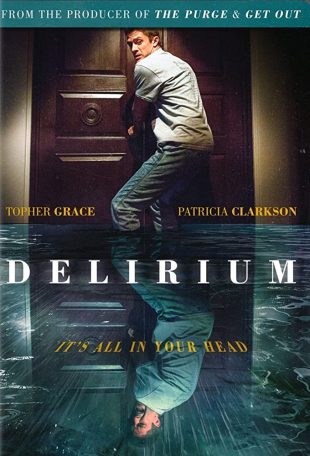 10. Delirium (2018) – directed by: Johnny Martin
A group of young men dare a classmate to reach the porch of a legendary old house, haunted by the thirteen victims of a family massacre. In hopes of making a viral video they arm him with a video camera to prove he was there or to capture him fleeing in terror before even reaching the house, as others have. When he doesn't return, the guys must go in to get him. Inside they discover the truth about the house, the fate of their friend and their own fate as well.
Join the dark side with Dark Matter TV today – containing over +500 titles of the best curated horror, sci-fi, action and true crime entertainment for FREE all in one place. Download the Dar kMatter TV app today on an iPhone, iPad, Apple TV or Android devices here on the app store, on Google Play or by visiting: www.darkmattertv.com.
Follow DarkMatter TV on Twitter @TVDarkMatter (twitter.com/TvDarkmatter), Facebook (www.facebook.com/DarkMatterTV/) and Instagram (@DarkMatterFreeTVapp). Please contact DarkMatter TV at info@tricoasttv.com for more information.
About OTTera: OTTera is a professional white label service that allows companies to quickly launch highly customized, affordable OTT services. Based in Los Angeles, OTTera manages over two-dozen channels with over 50+ million users worldwide. The OTTera White Label Service offers companies the latest OTT technologies with one of the widest distribution reaches on the market. For over 10 years OTTera has maintained strong partnerships with the world's largest CE manufacturers including Samsung, Vizio, Sony and Hisense. The OTTera White Label Service is a fully managed scalable OTT service with native distribution across all major platforms.
About Dark Matter TV: Dark Matter TV is an A-VOD app and Linear TV channel launched in the U.S.A October 31st 2019, and soon to be worldwide on cellphones, desktops, tablets and connected TVs. Founded in 2019 by TriCoast TV owners Daisy Hamilton, Marcy Levitas Hamilton and Strathford Hamilton, Dark Matter TV features science fiction, horror, and action themed content that is expertly curated by our staff, TV and film directors and festival Programmers. Dark Matter TV's operations are based at TriCoast Studios in Culver City, CA, United States. Official app page: apps.apple.com/us/app/id1474261935.
About TriCoast TV: TriCoast TV is a premium provider of Genre content for fans worldwide. The company is also located at the TriCoast Studio facility in Culver City, Los Angeles. For more information, please visit: www.TriCoastTV.com