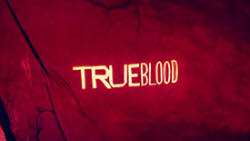 Word showed up today that Sookie and he band of buddies from HBO's TRUE BLOOD will be making their third trip to home video this spring with the May 31st release of season three on DVD and Blu-ray.
They've got a ton of stuff planned for this one, check out all the details:
With vampires, shapeshifters, and werewolves, the seductive world of True Blood® continues to grow each season, and the thrill ride continues when True Blood®:The Complete Third Season comes out on DVD, Blu-ray and digital download from HBO Home Entertainment on May 31, 2011. Streeting just weeks before the highly-anticipated fourth season premiere on HBO®, True Blood: The Complete Third Season is packaged in five-disc DVD and Blu-ray Disc sets that include all 12 episodes, along with extensive bonus materials for the suggested retail price of $59.99 and $79.98 respectively.
Sexy, scary and wildly entertaining, True Blood has been "difficult to resist" (Daily Variety) and "a complete and total turn-on" (The Washington Post) for fans and critics alike since it premiered on HBO in 2008. Season three finds Bill kidnapped and Sookie heading to Mississippi to find him. There she becomes entangled in a world ruled by a powerful Vampire King and the werewolves who do his bidding. Meanwhile, back in Bon Temps, new threats emerge that make previous problems seem tame by comparison. Created and Executive Produced by Alan Ball (Emmy®-winning creator of HBO series Six Feet Under®), the Emmy® and Golden Globe®-winning series is based on the popular "Sookie Stackhouse" novels by Charlaine Harris.
Bonus Material
Full of enlightening background stories, striking character profiles and engaging themes, the third season's bonus materials provide even more bite forfans and new viewers. The Blu-ray Disc is loaded with all the bonus features found on SD and is presented in HD 1080p video and DTS-HD master audio, allowing for a truly Enhanced Viewing experience on all 12 episodes. Enhanced Viewing provides an amplified picture-in-picture display with original, interactive content that extends the fiction of the series. With nearly double the bonus content found on the Season Two Blu-ray, Enhanced Viewing includes: Character Perspectives, straight from the mouths of Jessica, Andy, Tommy, and Alcide; Flashback/Flash Forward, a move through time allowing for 'Flashbacks' to relive pivotal moments in the series or 'Flash Forwards' to reveal the significance of a certain scene; Vampire Histories/Character Bios, background stories on favorite characters in the show; and Hints/FYIs, for more trivia facts, show hints and clues. Additionally, viewers are able to skip from bonus event to bonus event as they watch an episode. Blu-ray also includes True Blood Lines, and interactive on-screen guide that highlights the connections between the many worlds in the series.
The Standard Definition version includes the special bonus features Anatomy of a Scene, an in-depth look at the introduction of werewolves as viewers are taken through the exciting werewolf fight in the beginning of the season; True Blood Post Mortems, end-of-episode guides for bonus helpings of True Blood; plus Snoop Dogg's tribute music video "Oh Sookie"; and seven audio commentaries with cast and crew including Alan Ball, Anna Paquin, Stephen Moyer, Alexander Skarsgård, Joe Manganiello, Kristin Bauer Van Straten, Denis O'Hare and more!
True Blood cast regulars include: Anna Paquin (Sookie), Stephen Moyer (Bill), Ryan Kwanten (Jason), Rutina Wesley (Tara), Sam Trammell (Sam), Nelsan Ellis (Lafayette), Chris Bauer (Andy), Carrie Preston (Arlene), Todd Lowe (Terry), Jim Parrack (Hoyt), Alexander Skarsgård (Eric), Deborah Ann Woll (Jessica), William Sanderson (Sheriff Dearborn), Mariana Klaveno (Lorena) and Kristin Bauer Van Straten (Pam). Joining Season Three are: Denis O'Hare (Vampire King of Mississippi), Joe Manganiello (Alcide), Brit Morgan (Debbie), Theo Alexander (Talbot), Grant Bowler (Coot), Lauren Bowles (Holly), Marshall Allman (Tommy), J. Smith Cameron (Melinda), Cooper Huckabee (Joe Lee), Alfre Woodard (Ruby Jean), James Frain (Franklin), Kevin Alejandro (Jesus) and Lindsay Pulsipher (Crystal). Evan Rachel Wood (Vampire Queen of Louisiana) also returns.