The Wrong Turn (2003) franchise has six installments. The first one, Directed by Rob Schmidt. Now, there will an exciting new reboot with Director Mike P. Nelson. ("The Domestic)'s Nelson is currently filming the new movie.
Writer, Alan B. McElroy wrote the original screenplay for the original "Wrong Turn." McElroy returns for the new installment.
Jon D. Wagner ("The Strangers: Prey at Night") will be involved as well as James Harris ("I Am Not a Serial Killer")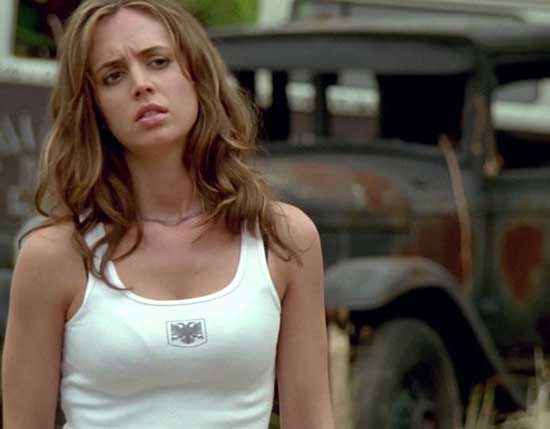 "Friends hiking the Appalachian Trail are confronted by 'The Foundation', a community of people who have lived in the mountains for hundreds of years." IMDB
The full cast is listed on IMDB. Starring Matthew Modine ("47 Meters Down"), Charlotte Vega (The Refugees), Emma Dumont (The Gifted), Bill Sage ("Hap and Leonard"), Damian Maffei ("Haunt" "The Strangers: Prey at Night), Chaney Morrow ("Haunt"), Valerie Jane Parker ("Voices"), David Hutchison ("Moneyball")
Dylan McTee, Adrian Favela, Adain Bradley, Cory Scott Allen, Gary Ray Stevens, Rhyan Elizabeth Hanavan, Vardaan Arora, Mark Mench, Jennie Malone, Mark Angel.
"It is a great script." Damian Maffei told Horrornews.net Be on the lookout for this film. The cast is incredible and it has a top notch director. So the Horror community has a great slasher-horror movie to look forward to.
Mike P. Nelson IMDB www.imdb.com/name/nm2298645/
Jon D. Wagner www.imdb.com/name/nm2213371/?ref_=ttfc_fc_cr6
Wrong Turn Reboot IMDB www.imdb.com/title/tt9110170/?ref_=nm_flmg_prd_1
Follow @MatthewModine on Twitter
@emmadumont
@damianmaffei on Instagram and Twitter (Damian will be appearing at Wicked Weekend, December 6-8, 2019 thewickedvault.com/products/wicked-weekend  #GetWicked )
Charlotte Vega @charrvega