Kristanna Loken ("Terminator 3: Rise of the Machines," "BloodRayne," "In The Name of the King") took time to speak to Horrornews.net for an exclusive. She stars in "Black Rose," directed by Alexander Nevsky and starring Kristanna, Adrian Paul, Robert Davi, Robert Madrid and Matthias Hues.
Hi Kristanna, How are you?
Kristanna- I am well. How are you?
I am doing well, thank you. I have to just tell you that in "Terminator 3," you kicked some major ass.
Kristanna- Thank you so much, I appreciate that (lots of laughter)
"Black Rose" was an amazing film. How did you prepare to play Emily? (She is a very strong character)
Kristanna- She had a really vulnerable side. I really liked her and her strong exterior, she is a profiler and she witnesses a couple of murders that happened on her watch. I am the type of person that really wants to do as much work as possible. I actually watched some real true crime videos. It was very difficult.
The director Alexander Nevsky is great! What was it like for you working with him?
Kristanna- Alexander is truly a wonderful director. He is a true gentlemen, very passionate and he has a lot of drive. He really was nothing but a constant professional to work with. My father also came to the set.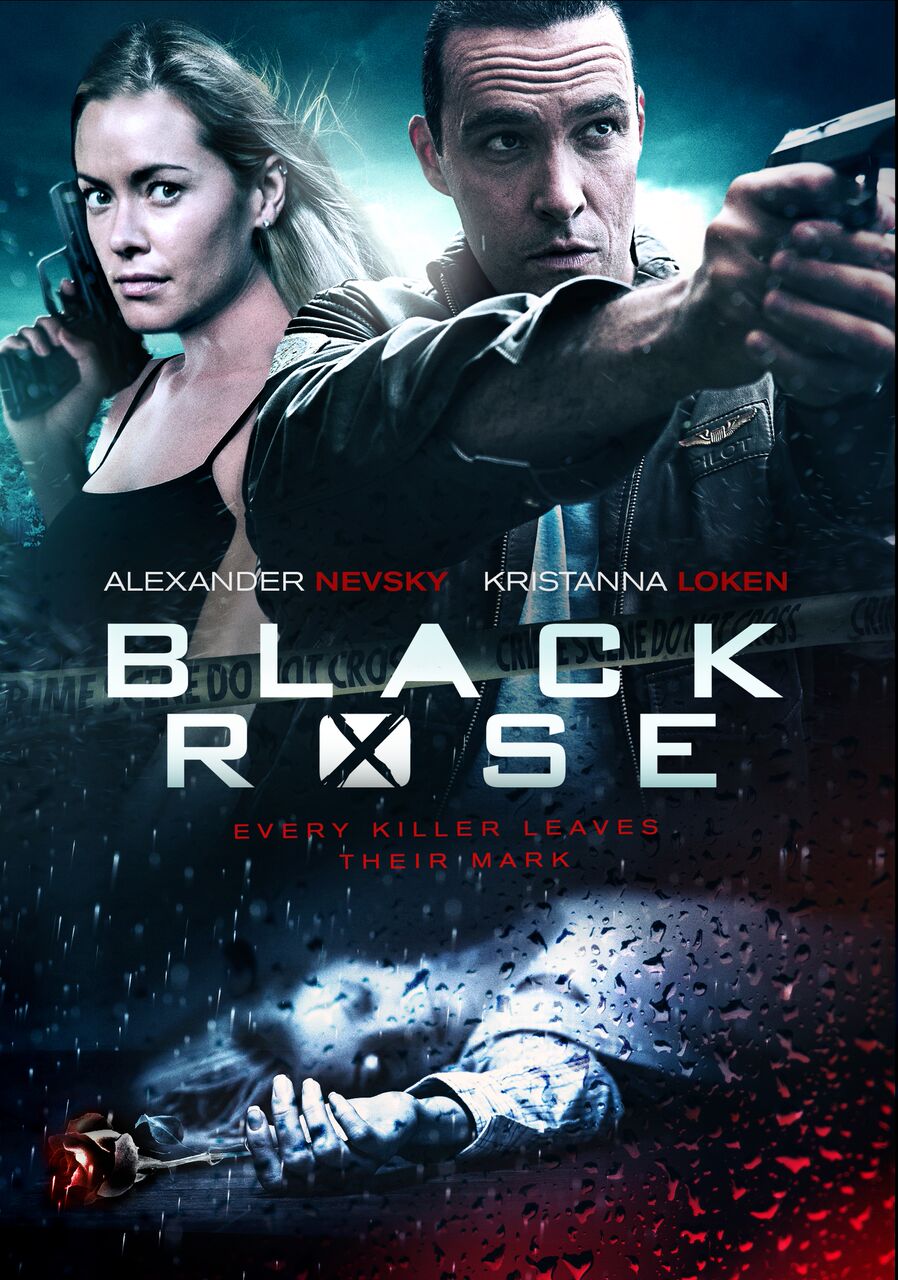 What projects are you working on next?
Kristanna- Sure, I am very excited because I am launching my company, T R I O Entertainment with some partners and we have ten films that we are shooting. I am very excited about this company because I would do other films in the past and this has been a long-term goal. For us to have our own studio. For me to have a little bit more overall control with producing and what role I play in front of or behind the camera.
Do you plan on directing?
Kristanna- Yes! The short answer is I would like to do and the more work I have under my belt the closer I feel that it is something I would like to take on.
What would you like to say to the fans and the audiences watching "Black Rose?"
Kristanna- I hope they enjoy the overall experience. Just enjoy the ride!
Kristanna IMDB www.imdb.com/name/nm0518085/
Kristanna's Official site www.kristannaloken.com/
Instagram www.instagram.com/ksloken/?hl=en
Twitter twitter.com/lokenkristanna