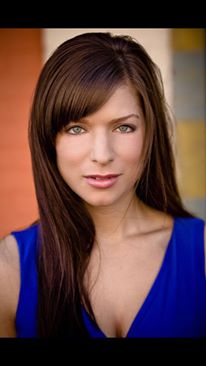 How did you get in to the horror genre?
My first horror feature was the film Hayride, filmed in southern Alabama. I actually found the listing for the casting call online, and as a new actor I jumped at the chance to audition for something filming within a few hours of where I lived. After a round of callbacks, I found out I had booked the lead role! Since then, I also starred in the sequel Hayride 2, and had a supporting role in the horror feature Freshwater starring Zoe Bell.

What is the toughest role you've ever had to play?
I recently played a woman addicted to meth in a feature film due out next year. I have been fortunate in my life that I have never known anyone personally affected by a drug like meth. I had to do a lot of research to find out what the drug would do to my body and mind, and how I would behave as an addict. It was a challenge, but I am really proud of the performance.

What's the biggest lesson you've learned being in the horror genre?
Run faster than the guy with the chainsaw, and swim faster than the creature in the water!

Is there a role you've always wanted to play?
In a strange way I can't wait until I'm older, so I can play women who have a lot of complicated life experience. Characters with a long, complex history can be so interesting to watch. An older woman with some skeletons in her closet sounds like a really fun role to play.

What do you got going on now project wise?
I have several features releasing in the next year or so. I star in the film Tangled Web about a woman searching for answers about her husband's past. I also appear in the crime drama The Hollow which stars James Callis of Battlestar Galactica and director/star Miles Doleac.

How can people contact you?
Drop me a line on my Facebook fan page, tweet me at @sherri_eakin, or comment on my website at www.sherrieakin.com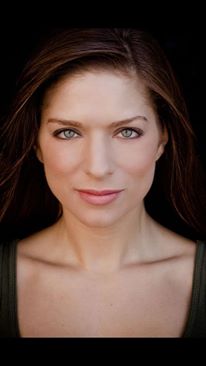 BIO:
Sherri fell in love with performing when she began acting in school theatre productions as a child growing up in Metairie, Louisiana.  Notable performances include Holocaust victim Giselle in Arthur Miller's "Playing for Time", and the flirtatious and obnoxious Gertie Cummings in Rodgers and Hammerstein's "Oklahoma!".
In 2010, Sherri enrolled in a series of workshops to learn the basics of working and auditioning for film and television.  She later went on to sign with talent agencies in New Orleans and Mississippi.  Since then she has landed roles across the Southeast, including a starring role in the hugely successful horror feature film HAYRIDE starring Richard Tyson (Kindergarten Cop, Black Hawk Down, Two Moon Junction), and its upcoming sequel HAYRIDE 2.  Sherri has studied Ivana Chubbuck technique under New Orleans acting coach Jerry Katz.  Recent bookings include the adventure comedy Nigel and Oscar vs. Sasquatch opposite Saturday Night Live alumni Tim Meadows and Paul Brittain, and the horror thriller Freshwater starring Zoe Bell (The Hateful Eight, Mercenaries, Oblivion, Django Unchained).
Bio Courtesy of her official website www.sherrieakin.com