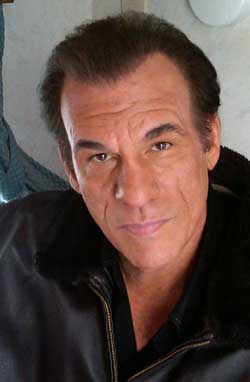 Robert Davi is an actor, screenwriter, director, producer and singer. His career has longevity with over one hundred films and he has been in this business for more than thirty years. He has starred in such films as "Goonies," "The Iceman," "Expendables 3" and he has worked with such directors as Richard Donner, Steven Spielberg and Blake Edwards. He has also done television and his singing career took off as he shared his voice with the world. Robert is currently on tour and he stars alongside Jason London, Natalie Burn, Daryl Hannah, Edward Furlong, Michael Pare, David Keith and Vinnie Jones in AWAKEN. The film is directed by Mark Atkins and written by Mark and Natalie Burn. Robert Davi plays Quentin and he spoke with me for a HorrorNews.Net exclusive.
What was it like working with Director Mark Atkins?
Robert Davi- He was a very open guy, he's really very friendly. He was very open and that is what I look for when I'm working with someone. They can have their vision and their point of view but, being accessible as an actor or a director that is important to me as an artist.
Did you find it difficult to transition into Quentin?
Robert Davi- Not really. They wanted me for a different character when I read the script, they wanted me for Mao. I thought that when I read the script and thought a female could play that character. But what I did like was Quentin because I saw the possibility. I had those suggestions in those openings early on in the writing process with Natalie and the director in terms of the approach I wanted to do with Quentin and they were very open to that. So that was helpful.
What challenges did you face filming AWAKEN?
Robert Davi- Well they filmed some of it in Belize and they filmed some it in Santa Toledo at a place that you would believe is Belize. At night it got extremely cold, that was the most difficult aspect to it. But otherwise during the day time, you're sweating and it's hot. So whenever you are doing these films that are outdoors there's always thee elements that are part of the character. I remember doing a film with one of the best directors of Finland, a Finnish film in the Amazon Rain Forest for nine weeks and that was pure hell. At least this wasn't like that. But it becomes part of the character and it helps put you in that situation. You are living in the circumstance of the character.
What was it like working with Natalie Burns and the cast of AWAKEN?
Robert Davi- Natalie is just a terrific girl, very sweet and very talented. She's a friend, she is a unique individual and very committed, very passionate and still maintaining her femininity. So that is a very good combination because she has the strength of character but also a vulnerability to it and an intelligence. That is one of the things to that I believed in her and I like helping young actors and actresses that I feel are serious and committed to their work and she is very self-starting. That is what you need and she was committed. She hurt her leg and her ankle and still continued filming on. She wouldn't let it bring her down. I have three daughters and strong female characters are good for them to see and to look up in our time.
As an actor who has maintained such a long career, what advice would you give actors/actresses, Artist in general?
Robert Davi- First off the important thing is know what you can do and do it like Hercules! I wanted to be an actor and I studied everything I could about film and acting. I studied all the different techniques. I wasn't looking for an easy way to wherever it was that I wanted to get to. You may not always achieve your ultimate goal but you can achieve a lot. Tennessee Williams in the play The Glass Menagerie, Tom says: "I didn't go to the moon but I went much further." Continue to reinvent yourself and to grow. The aspect of it is to never fall back on anything you may think you have or know but to continue to grow. For instance my first love was singing. The music was a very big thing for me and my album went to number six on Billboard Jazz. I directed a film called THE DUKES (2007). So for any young talent, just fulfil it. Follow your dreams, prepare yourself and your dreams can be attainable.
Out of all of the characters you have played? Do you have a favorite?
Robert Davi- The best is yet to come, I couldn't say for sure.
What are you working on next?
Robert Davi- I did a film with Luke Ross called "Your Move," that will be out in the future. There's a few other things that are brewing. I did a Comedy and a few other things happening. I'm touring the world on my music. I toured Australia, Sweden, Budapest and I was the guest singer on THE VOICE in Italy. Ariana Grande was the one afterwards. I'll be going back to Italy in July for the Jazz Festival. I'll be singing June 30th at The United Nations at the Presidential Gala and then July 4th on the steps of the Capitol in Washington, D.C. with Barry Manilow in front of five hundred thousand people. I'll be in New York, August 8th in Long Island at an outdoor concert at Eisenhower Park. They give it free. I had thirteen thousand people last year. In Connecticut on September 5th, I'll be at Foxwoods Casino and then I'll be in Niagara Falls in October and then on and on.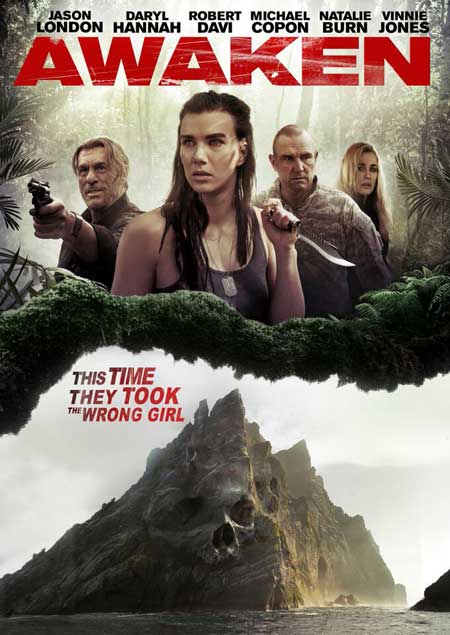 I do have to quick tell you that I was routing for The Fratelli Brothers in THE GOONIES
Robert Davi- I just did an interview for something else in Argentina just this morning and they had the same take on The Fratelli's
.
Will you be doing anymore singing in Italian?
Robert Davi- Yeah, I will be doing that too. I did my first film with Sinatra so my album of course was called Davi Sings Sinatra, On the Road to Romance for a variety of reasons. Mainly because of the social comment that Sinatra made for America. He was the first artist to come out against anti-Semitism and racial bigotry of any kind and I wanted to remind people of this and that this music is unified. I do a whole think in my show where there is a message in the ravioli so to speak. I will be involved in Sinatra's 100th Anniversary and interjecting some Italian songs.
You should do a duet with Andrea Boccelli.
Robert Davi – Yes, I was supposed to meet him this summer but I had to rehearse for this Jazz festival. I met him and had dinner with him years ago. The two of us would be good. That would be a very interesting combo and I'm going to pursue that.
[youtube]https://www.youtube.com/watch?v=cs0EoFW7Qs8[/youtube]
Do you have any more films coming out that you will be singing in?
Robert Davi – I wrote a film oddly enough that I'm hoping to put together soon. I'm hoping to do some projects where I do sing more extensively.
A brilliant talented man with an amazing voice and "Goonies never die" and the Fratelli Brothers do not either!
ROBERT DAVI davisingssinatra.com/
"LIKE" ROBERT DAVI ON FACEBOOK www.facebook.com/RobertJohnDavi
FOLLOW ROVERT DAVI ON TWITTER twitter.com/RobertJohnDavi
SUBSCRIBE TO ROBERT DAVI'S YOUTUBE CHANNEL www.youtube.com/user/RobertJohnDavi
ROBERT DAVI ON INSTAGRAM instagram.com/robertdavi/
AUGUST 8TH DAVI SINGS SINATRA www.nassaucountyny.gov/calendar.aspx?CID=14,30,
SEPTEMBER 5TH FOOXWOODS CASINO AT 8:00 EST www.foxwoods.com/robertdavi/ FOR TICKETS
 AWAKEN:
A group of young adults wake up on a deserted tropical island in this suspenseful thriller about black markets and body parts. Billie, a skilled martial arts expert, had been searching for her missing sister, Rina, when she was attacked and dumped on an island. She finds others like her…fit healthy adults in the prime of life, with no idea why they've been kidnapped, then let go, only to be hunted down like animals. Billie searches for a way off the island and finds the horrifying answers to some of her questions… a human organ harvesting operation, that picks and chooses from the strongest and most fit survivors.