Surprised it has taken Lionsgate this long but word has come down that they are finally releasing a complete collection of their wildly popular 'Saw' franchise.
Sept. 23rd is when we can look for this one. Details are pretty sparse but what we do know is that the collection will feature all 7 films in their 'uncut' versions. I would assume that the special features that appeared on the original versions of all the discs will be included – no confirmation on that at this point though. This will be a blu-ray release as well as digital HD.
Lionsgate did send along the cover art, check that out below: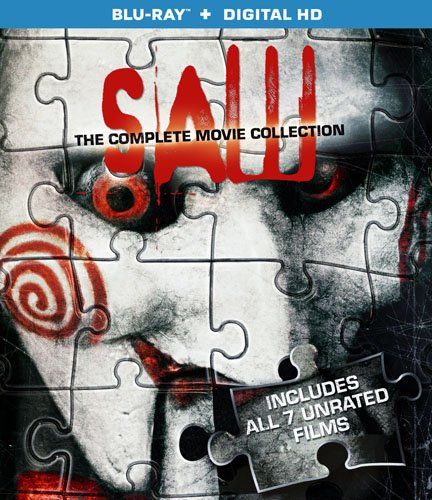 When Lionsgate lets loose with any further info – I'll update you here.