HBO True Detectives take promotional gimmicks to a whole new level.  This past week,  the offices of HorrorNews.net received a mysterious package in the mail.  We had no idea it was coming and we had no idea what was in the box.   Needless to say, what was in this box was eye opening.  It was a prop from the new HBO series True Detectives.  What does it mean?  I guess tune into HBO on January 12, 2014 and find out what it's all about.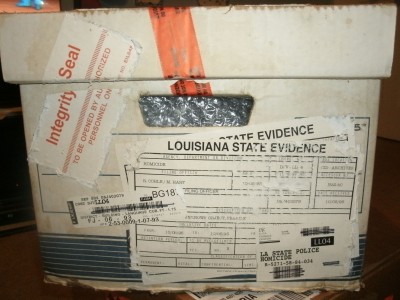 In 2012, Louisiana State Police Detectives Rust Cohle and Martin Hart are brought in to revisit a homicide case they worked in 1995. As the inquiry unfolds in present day through separate interrogations, the two former detectives narrate the story of their investigation, reopening unhealed wounds, and drawing into question their supposed solving of a bizarre ritualistic murder in 1995. The timelines braid and converge in 2012 as each man is pulled back into a world they believed they'd left behind. In learning about each other and their killer, it becomes clear that darkness lives on both sides of the law.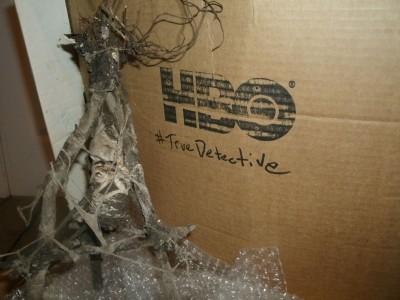 Written and created by Nic Pizzolatto ('The Killing') and directed by Cary Fukunaga ('Sin Nombre,' 'Jane Eyre'), 'True Detective' stars Woody Harrelson as Martin Hart and Matthew McConaughey as Rust Cohle. The series also stars Michelle Monaghan ('Mission: Impossible III') as Maggie, Hart's wife; Kevin Dunn ('Veep') as Major Quesada, the supervising officer in 1995; and Tory Kittles ('Sons of Anarchy') and Michael Potts ('The Wire') as Dets. Papania and Gilbough, the investigators now probing Hart and Cohle for answers.