One of the more disturbing stories from Stephen King's short story collection FULL DARK, NO STARS is the "things are not what they seem" tale A GOOD MARRIAGE. I was not aware a film adaptation was in the works so imagine my surprise when I get the news this morning that not only is it in the works, it has a cast and has starting filming this week.
According to THR that is exactly the case.
They report that Joan Allen, Anthony LaPaglia and Stephen Lang are all on board as is director Peter Askin and King himself handled the scripting duties.
In the story Darcy Anderson accidentally discovers her husband is not the man she believes him to be and the further she investigates her findings the more disturbing the situation becomes and she must decide to what extent she will go to keep her good marriage alive.
One of my favorite King tales of recent memory this one should make one hell of a film and with that cast on board I would say they are definitely starting off strong.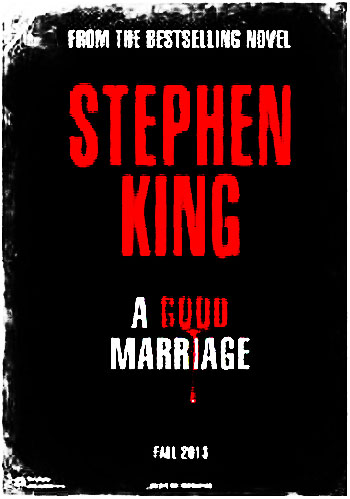 Source: The Hollywood Reporter