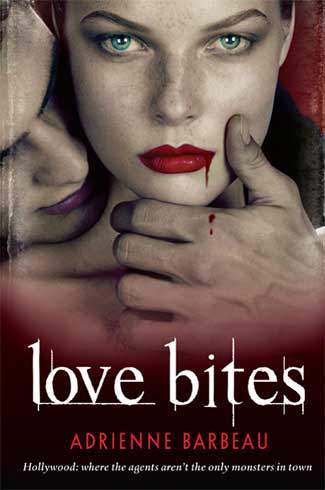 With her customary wit and dead-on satire, Barbeau skewers Hollywood and vamp lit alike, casting the paparazzi as werewolves and certain Hollywood "monsters" as the genuine article.
Ovsanna Moore is a Hollywood siren, horror film legend, and cut-throat producer. She also happens to be a 450-year-old vampyre. In the follow-up to the much acclaimed Vampyres of Hollywood, Adrienne Barbeau paints a wonderfully sly portrait of cinematic vampyres, as well as the nature of celebrity and the entertainment industry.
Her "Scream Queen" credentials make her the only author who could combine such a fast-paced, edgy plot with tongue-in-cheek references to the inner workings and vanity of Hollywood. A whirlwind of action, Love Bites is a clever take on vampyres readers will never forget.
Source: dreadcentral.com