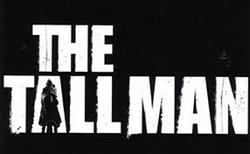 Jessica Biel's new film got some release info.
It's called THE TALL MAN and was directed by hot new director Pascal Laugier who brought us the very popular MARTYRS. No, this isn't a PHANTASM flick but it does sound pretty wild, here's the line:
In an isolated, slowly dying mining town, children are vanishing without a trace – abducted, the townsfolk whisper, by a mysterious entity known locally as "The Tall Man." Town nurse Julia Denning seems skeptical…until her young David disappears in the middle of night. Frantic to rescue the boy, Julia lives every parent's darkest nightmare.
The film will be doing the ever popular "limited theatrical release" on Aug. 31st which basically means if you live in NYC or LA you'll be able to see it on the big screen. The rest of us will have to wait for the home video release. Good news is, it's a short wait.
The home video bow will be on Sept. 25th. IMAGE is handling things so rest assured of a quality release.
The film stars Jessica Biel, Jodelle Ferland, Stephen McHattie, William B. Davis and Samantha Ferris.