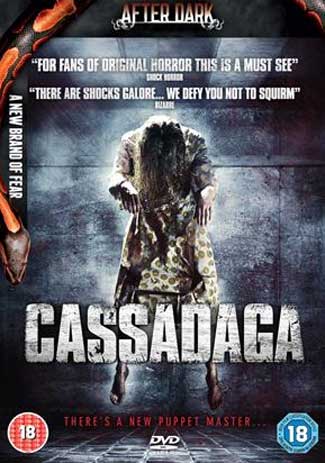 CASSADAGA is the story of Lily More, played by Kelen Coleman (CHILDREN OF THE CORN: GENESIS, THE US OFFICE), who seeks solace at the spiritualist community of Cassadaga. But instead of finding closure, she contacts something else – the vengeful ghost of a murdered young woman.
With her life crumbling all-around her, Lily races to unravel the mysterious circumstances surrounding the woman's death – a task that will bring her face-to-face with a sadistic serial killer known only as "Geppetto".
This latest horror from G2 Pictures and After Dark also stars Kevin Alejandro (TRUE BLOOD, RED STATE, SOUTHLAND), J Larose (INSIDIOUS, SAW II, SAW IV), Louise Fletcher (ONE FLEW OVER THE CUCKOO'S NEST, CRUEL INTENTIONS), Rus Blackwell (MONSTER, BATTLE OF LOS ANGELES) and is directed by Anthony Diblasi (DREAD).