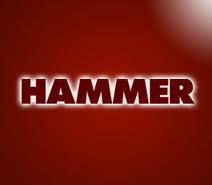 News on two new projects from the resurrected HAMMER studio arrived today.
First up is a new ghost tale titled THE QUIET ONES. Its one of those "Based on a true story" flicks that's going to fill us in on the happenings of an unorthodox professor who uses controversial methods and leads his best students off the grid to take part in a dangerous experiment: to create a poltergeist.
Sounds pretty damn cool.
The second flick is a Jack the Ripper tale titled GASLIGHT.
A little bit of a different twist on this one as secretly imprisoned in a London insane asylum, the infamous Jack the Ripper helps Scotland Yard investigators solve a series of grisly murders whose victims all share the iconic death brand: dual puncture wounds to the neck.
Is it just me or does it have a little bit of a Hannibal Lector / Silence of the Lambs vibe going on?
With the success of THE WOMAN IN BLACK this past weekend it's good to see HAMMER moving on the momentum and getting some more projects in the pipeline.
HAMMER LIVES!!