Hankering for some "New Years" themed Horror Films?? Well I'm Here to tell ya, there isn't much. In fact this might present an opportunity for filmmakers to create a "New Year's" horror film seeing that they get mentioned "every" year at this time (on lists like this)…just saying.
Hey, theme driven horror films can have certain lasting qualities in relation to their event. For instance…Thanksgiving. how many films are rooted in that Holiday? 1? 2? 3? maybe? Ok, so we looked over what's out there and came up with the following titles that center around New Year's. Ok, a couple are not centered around New Years but still occur on the holiday. (close enough)
01- New Year's Evil (1980)
I think this films only lasting quality is the fact that its the "only" horror film sporting the title of "New Year's". Do you think that Emmett Alston was on to something? Ah, the 80's……gotta love those event films
During a New Year's Eve celebration, a punk-rock singer gets a phone call saying that when New Year's strikes in each time zone, someone will be murdered–and she will be the last one.
02- Bloody New Year (1987)
Probably better known by its title of "Horror Hotel". A house with an attitude….time to move!
Five shipwrecked English teenagers take refuge in an island hotel that is decorated for New Years. The problem is, it's early summer, and soon enough, even the walls themselves are striking out against them…
03- Terror Train (1980)
Hey it that David Copperfield? His horror career was sadly limited to the number of 1. Though a decent slasher from yesterdays. Why does some masked killer have to always ruin the party? Happy…….New….stab, stab…bummer!
A masked killer targets six college kids responsible for a prank gone wrong years earlier and whom are currently throwing a large New Year's Eve costume party aboard a moving train.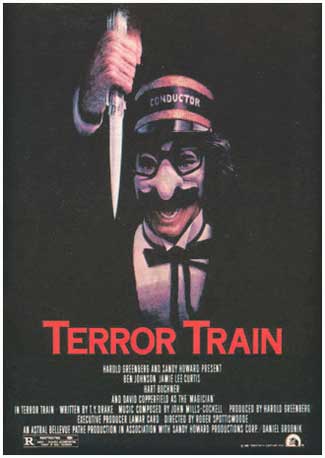 04- Fear Itself – Episode "New Year's Day" (2008)
Remember "Fear Itself"? Out of the gaggle of episodes, emerges 1 with a respective inkling to New Year's. Not a film per se…but we're gonna call it out anyways.
Helen wakes up early New Years morning to discover a major disaster has happened. She is hung over and does not really remember the events of the night before. She soon finds out that most of the population has become zombies. As she tries to find her way to her boyfriend's house, encountering zombies along the way, she gradually pieces the events of the night before.
05- Steel Trap (2007)
Tell me if you heard this one? A small group of friends are chased by a killer on New Year's…..
Crappy film, that probably only gets mentioned this one time of year.
As an extravagant party unfolds on the top floor of an abandoned towering skyscraper, five different guests receive a mysterious text message inviting them to join an exclusive VIP party being held on the 27th floor of the same building…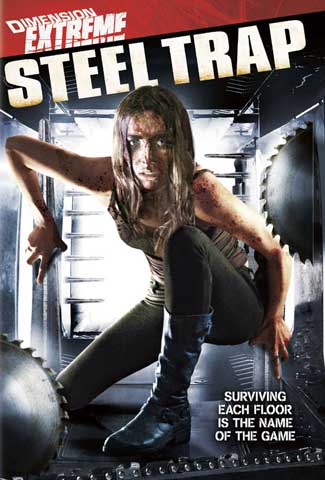 06- The Signal (2007)
Anna (Cheri Christian) is busy setting up a party for New Years.. Ok, maybe that's about all you get hear, but New Year's is definitely in the loop.
A horror film told in three parts, from three perspectives, in which a mysterious transmission that turns people into killers invades every cell phone, radio, and television.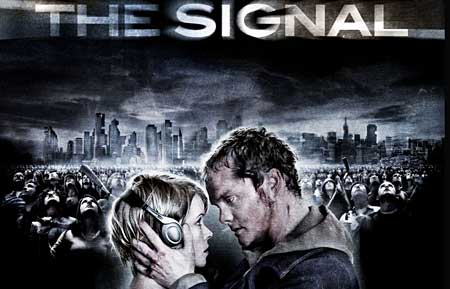 07- Day Watch (2006)
Yep that's right I went there….there is a New Years Party and vampires are a plenty. In fact 1 year after the "Night Watch" film..new years day 2006. There ya go
A man who serves in the war between the forces of Light and Dark comes into possession of a device that can restore life to Moscow, which was nearly destroyed by an apocalyptic event.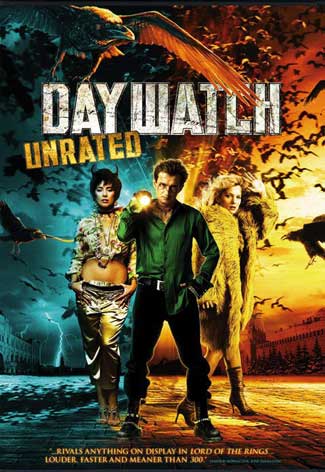 08- Life Blood (2009)
The synopsis says it all……them damn lesbian creatures of the night.
New Year's Eve, 1968: While driving on the Pearblossom Highway, a lesbian couple encounters the creator of the universe. Laid to rest for 40 years, the women wake up on New Year's Day as reborn creatures.
09- Sickness House (2006)
Alright, another stretch as its one of those obscure Brain Damage films..but hey, the party has begun!
A group of friends get together for a New Year's Eve party without any idea that they may be trapped…
10- End of Days (1999)
Yep the whole film is "somewhat" geared at New Years. Not so much a celebration, but the awakening of Satan. Yunno Y2K…and all that apocalyptic jazz?? I think most of us were thinking more about our computers at that time, than the dark lord.
At the end of the century, Satan visits New York in search of a bride. It's up to an ex-cop who now runs an elite security outfit to stop him.