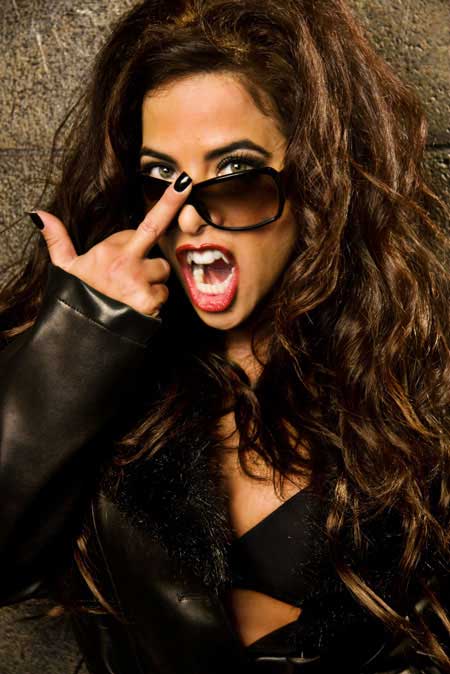 BIO:
A native of Philadelphia, the vivacious and versatile Brooke Lewis has made a quick impact as both an actress and producer. Upon graduating from Temple University with a degree in Communications and Theatre, Brooke relocated to New York, where she began her professional career. Her first major taste of the limelight came from Tony n' Tina's Wedding – the Off-Broadway hit comedy- in which she played the "prima donna" bridesmaid Donna Marsala. Brooke soon signed with Tazmania/Metropolitan Records and released the freestyle song "Get Me Off Your Mind".
Brooke would also find success on-screen, appearing in, or on, One Life to Live, The Rules (For Men), A Packing Suburbia, Fare Well Miss Fortune, and Pride & Loyalty.
After four years in New York, she headed west – to Hollywood. There, she would create Philly Chick Pictures, an endeavor designed to increase opportunities in front of the camera, as well as behind it.
Since making the move, Brooke has had roles in, or on, several projects, including, All About Us, Quintuplets, Tinsel Town, Mafiosa, The Dreamless, Break and Gerald. She also played the role of Stacey in the short film that won 3rd place in the original Project Greenlight on HBO. She recently starred opposite Butch Patrick (Eddie Munster) in the indie TV pilot Life's A Butch and has also been seen on VH1's Scream Queens, as Vampire's Assistant Amanda.
Some of this firecracker's impressive producing credits include: Circuit Riders (actress/producer), Broken Angel (co-producer) and Polycarp:Kinky Killers (actress/co-executive producer). Among projects still in production, or yet to be released, are The Drum Beats Twice (actress/executive producer), iMurders (actress/executive producer), Bind (actress/producer) and The Sinatra Club (actress/producer). Brooke has been cast in the new Herschell Gordon Lewis film Blood De Madam: The Fallen Ones and the talented Ford Austin's Dahmer Vs. Gacy. She has been honored by Screamqueen.com as SCREAM QUEEN OF THE MONTH November 2008!!! Horrornews.net also honored her with HORROR VAMPS 2008!
As if she is not busy enough, Brooke strongly believes in charity work and was recently chosen HOT HUNKS OF HORROR'S HOTTIE 2009. The amazing "hunky horror" calendar will benefit the Lynn Sage Foundation for Breast Cancer Research and Brooke will promote this cause throughout the year. She is also an award sponsor for the favorite horror film festival Shriekfest. Brooke is a proud member of Women In Film and Film Independent. And, during football season (when she finally decides to take a break from working!), you will always find her at a sports bar cheering for the Philadelphia EAGLES!
Brooke Lewis – Actress | Scream Queen | Horror Vamp | Model | HorrorNews.net