If you're a fan of the Twilight Saga, then there's probably a good chance that you've already seen some of the behind-the-scenes photos from Bella and Edwards honeymoon/wedding. Well here's a new development, c/o Summit Entertainment who has decided to delight us with some new behind-the-scenes photos from the set with the Volturi clan.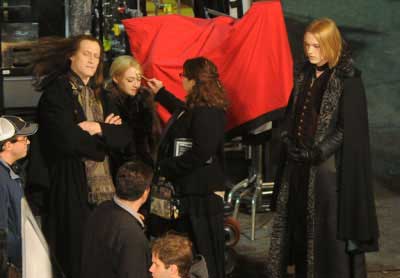 The image above shows Dakota Fanning getting some final touch ups on her make-up while Christopher Heyerdahl shows off his luscious locks and Jamie Campbell Bower looks on approvingly from the sidelines.
Meanwhile in the photo below, Michael Sheen looks a bit nervous as he reprises his role as Volturi head honcho.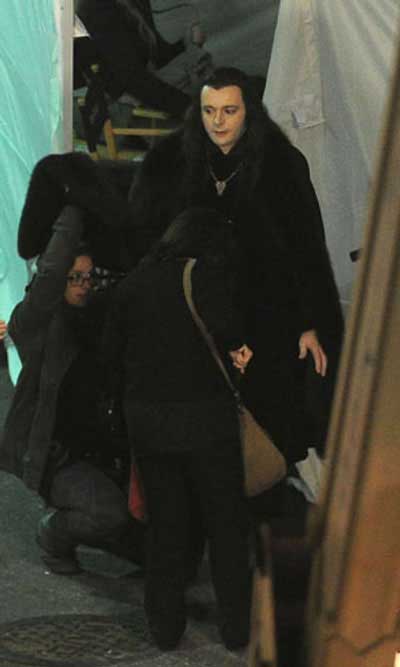 If you've read Breaking Dawn already then you're also aware that the biggest fight scene doesn't occur until the end of the book, which kinda doesn't make any sense why the Volturi clan is making an appearance so soon in production, unless Bill Condon plans on adding some new scenes that weren't in the book that involves the Volturi. They are making Breaking Dawn into two parts with both parts being filmed back to back, but I guess we'll just have to find out when the first half gets released next November.