Sexy Bad Habit Nun Featured on HalloweenCostumes.com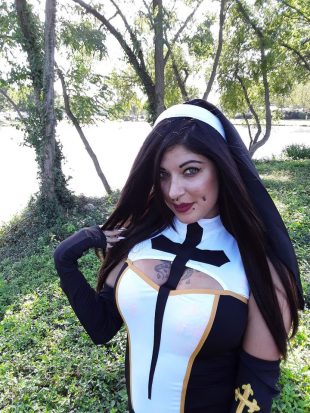 www.halloweencostumes.com/bad-habit-nun-costume.html
This bad habit nun costume has everything you need to take it from the church to the party this Halloween. The costume starts with a sleeveless sheath dress with a mock turtleneck collar. The back zipper allows for easy on and off and the black dress has a white yoke and bodice inset with two front cutouts. The black cross appliqued on the yoke and inset are edged with gold stripes for added detail. The skirt of the dress has gold-edged tulip hemline with appliqued gold crosses at the peaks. Add the included thigh-high stockings have a printed black cross on each for a complete look along with the arm warmers that match the stockings. A veil with a plastic headband is also included to take your costume to the next level. Pair up with a priest for a great photo opportunity. Also, add a pair of black mary jane shoes and a cross necklace for a look that's one-of-a-kind.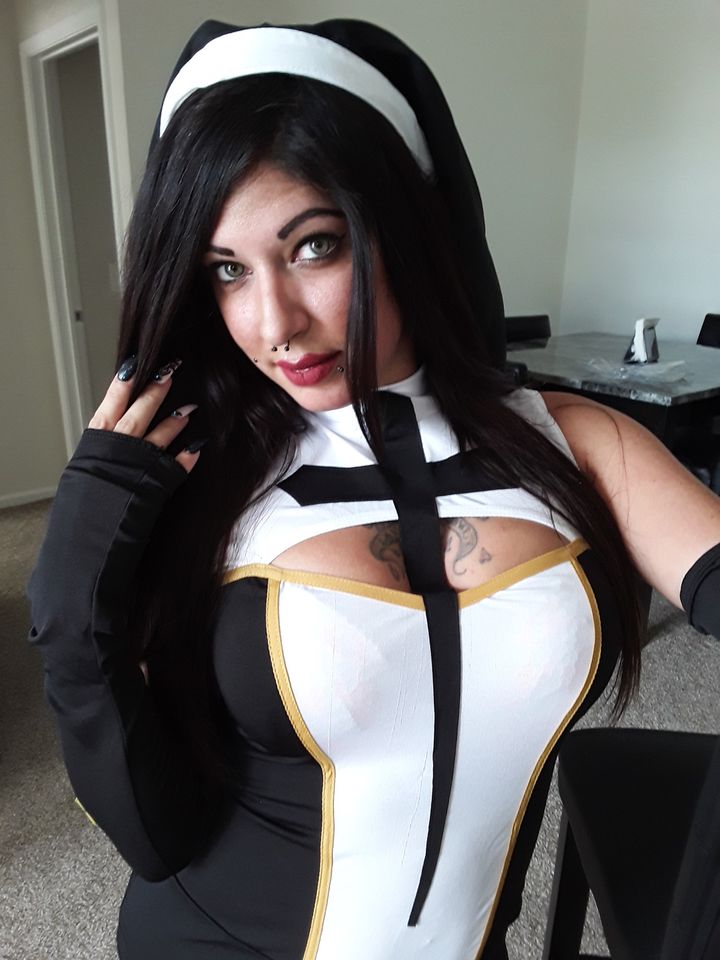 Features
Bad Habit Nun Costume
95% polyester/5% elastane stretch fabric
Sleeveless sheath dress has mock-turtle collar, back zipper
Black dress has white yoke & bodice inset, 2 front cutouts
Black cross appliqued on yoke & inset; inset edged w/ gold stripes
Skirt has gold-edged tulip hemline w/ appliqued gold crosses at peaks
Thigh-high stockings have printed black cross on each
Arm warmers are black w/ appliqued gold crosses
Veil is attached to plastic headband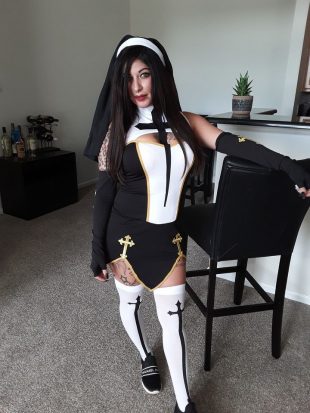 Photo Model: Marketing Macabre Brand Ambassador, Aria Rayne
Aria Rayne is our Marketing Macabre Brand Ambassador. Aria Rayne is available to model and/or promote your horror merchandise as part of our Marketing Macabre press releases and social media campaigns.
Marketing Macabre – a horror boutique public relations company created to give independent filmmakers an affordable alternative. We focus on the importance of press releases to gain momentum and we work with some of the biggest genre websites in the world. Our mission is to get your project in front of your audience, the horror public – the most devoted fan base in all of entertainment.
inquiries go to joyhorror@msn.com