Upcoming Slasher App To "Make Horror R Again"
Coming Soon to Android and iOS devices
In light of social networks recently putting restraints on the horror community and others, SLASHER wants to offer a space where such things like the human body being used in horror movies and art aren't a problem. You deserve a destination that will welcome creativity without such an extreme level of censorship. There is only one solution, "Make Horror R Again".
SLASHER will follow the same guidelines as the MPAA (Motion Picture Association of America). In other words, if the content is acceptable in a movie like Friday the 13th, then it will be acceptable on SLASHER.
"Having seen photos being blurred for 'content' and '#horror' being considered a red flag is an eye-opening situation. Blurring content for gore on a PG-13 platform isn't unreasonable, but to have the word and hashtag 'horror' considered a flag for someone thinking of injuring themselves or others – that is absolutely baseless and uncalled for. This is similar to heavy metal being heavily stigmatized in the 70s and 80s. They labeled us and SLASHER is my response." – Damon Della Greca, founder of SLASHER.
Are you behind us? We want to hear from you. Please reach out and find out more about this exciting horror movement.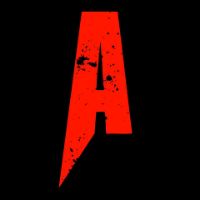 Press Contact:
Damon Della Greca
pr@slasher.tv
Web www.slasher.tv
Facebook: www.facebook.com/theslasherappeSlasherApp
Instagram: @TheSlasherApp
Twitter: @TheSlasherApp