New Releases From Refuge and TNT Available Today Via
Frontiers Music Srl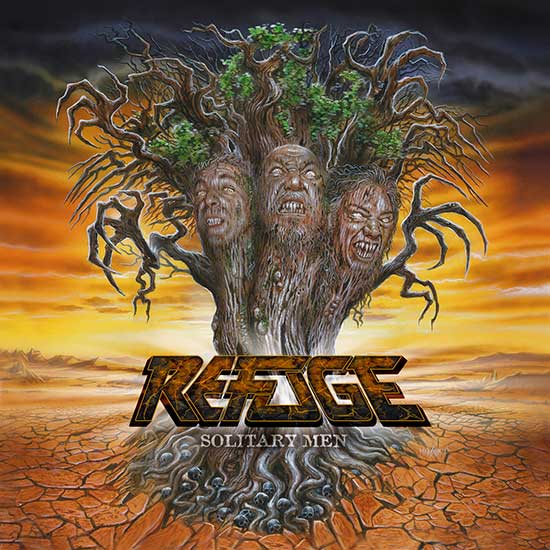 Refuge's Solitary Man finds former Rage band mates delivering a solid album of heavy metal rock.
-Dangerdog Music Reviews-
A near perfect album
-Overdrive Mag-
A return to former heavy/power metal glory for these gentlemen
-Dead Rhetoric-
"Solitary Men" is a stunning piece of work. Whisper it, if you like, but this might be the best thing these three have done together, whatever they are called
-Maximum Volume Music-
Refuge
, the new band comprised of current and former Rage members Peavy Wagner, Manni Schmidt & Christos Efthimiadis have released their debut album 
"Solitary Men" 
today!  Purchase CD/LP/MP3 versions here: 
http://radi.al/SolitaryMen
.  A limited edition 180g white colored gatefold vinyl is available here: 
https://www.frontiers.shop/refuge/
 (LIMITED TO 150 COPIES WORLDWIDE).
In celebration of the album's release, 
REFUGE 
is pleased to release their new video for the song 
"The Man in the Ivory Tower."
  Watch it 
HERE
.
REFUGEmarks the reunion of the original, and probably most successful, line-up of the German metal band RAGE, featuring Peavy Wagner, Manni Schmidt, & Christos Efthimiadis. After 1994, when the three originally parted ways, they moved on to work in different bands and follow their own musical path. Peavy kept on with Rage, Manni went to Grave Digger, and Christos off to Tri State Corner. After a long period during which they did not have much contact, the three guys met up again in 2014 and decided to play a secret show in their hometown Herne (Germany), under the moniker "Tres Hombres". The show was never promoted, apart from word of mouth and social media rumblings and as a result, this show became one where you had to be "in the know", but more than 1200 fans found their way to the gig anyway. The band performed all the hits from their time together in RAGE and loved every second of that gig, getting hungry for more, thus the idea of "REFUGE" was born.
For More Info Visit:
From beginning to end, TNT's XIII offers a thought-provoking collection of Arena Rock songs touched by the right magic chords to engage a listener.
-Cryptic Rock-
The combination of Le Tekrø, Dahl, and Husemoen are superb in displaying a natural talent for creating inviting melodies and esthetic song arrangements.
-Cryptic Rock-
TNT remains a combustible entity ready to unleash their explosive songs to a whole new generation of rockers!
-Highwire Daze-
Today TNT Has released their new album "XII".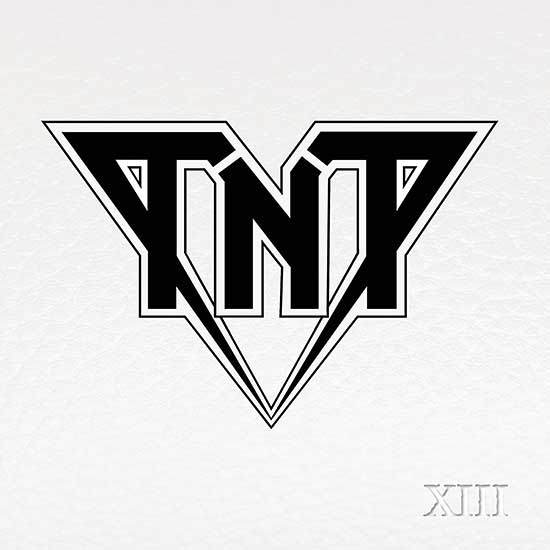 The album is available for purchase here: http://radi.al/TNTXIII | A limited edition 180g white colored gatefold vinyl is available here: https://www.frontiers.shop/tnt/ (LIMITED TO 150 COPIES WORLDWIDE).
The aptly titled "XIII" is the band's thirteenth studio album to date and features founding members Ronni Le Tekro (guitar) and Diesel Dahl (drums) alongside bassist Ove Husemoen, and new vocalist Baol Bardot Bulsara, who has replaced the recently departed Tony Harnell. Baol is a stunning Spanish vocalist whose debut with the band happened in front of 8,000 rabid fans in November 2017 when the band opened for German Hard Rock legends the Scorpions in Oslo, Norway. Not only did Boal survive this trial by fire, but he did so with flying colors! "We found Baol after receiving more than 30 demos from singers all over the world," says founding member Ronni Le Tekro.
Watch the lyric video for the song
"We're Not Gonna Make It" 
HERE
.
For More Info Visit