Mondo Bava   July 14-25
The Quad celebrates the Italian maestro of the macabre with a near-complete retrospective of his work—21 titles with 13 on 35mm—plus the U.S. Premiere of a new 4K restoration of Planet of the Vampires
The series will be preceded by the World Premiere of a new 50th Anniversary restoration of Kill, Baby…Kill!, opening on July 7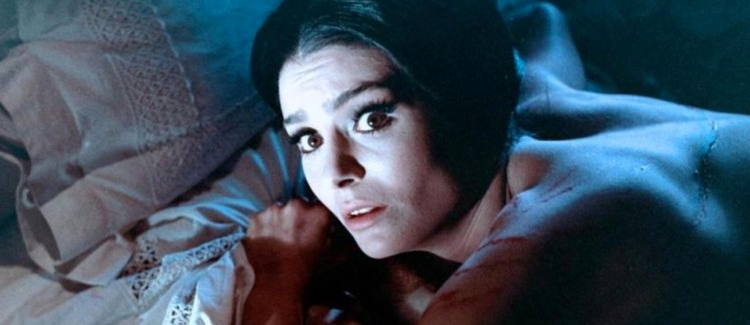 Over the course of more than two dozen features, Mario Bava's distinctive style developed from baroque manipulation of chiaroscuro into spectacular use of color, with his reach extending into spy films, Westerns, sex comedies, and a series of benchmark horror films that laid the groundwork for the giallo and the modern slasher movie. A master stylist with a flair for lurid visuals, Bava's imprint on contemporary cinema is incalculable: Fellini, Scorsese, Carpenter, Dante, del Toro, Tarantino, Francis Ford Coppola, Dario Argento—all were influenced by the so-called maestro of the macabre.
5 Dolls for an August Moon 1970, 35mm
A Bay of Blood 1971, 35mm
Baron Blood 1972, 35mm
Black Sabbath 1963, 35mm
Black Sunday 1960, 35mm
Blood and Black Lace 1964, DCP
Danger: Diabolik 1968, HDCam
Dr. Goldfoot and the Girl Bombs 1966, 35mm
Erik the Conqueror 1961, 16mm
Evil Eye 1963, 35mm
Four Times That Night 1972, 35mm
A Hatchet for the Honeymoon 1970, DCP
Hercules in the Haunted World 1961, 35mm IB Technicolor
The Judge and the Assassin 1976, DCP
Knives of the Avenger 1966, DCP
Lisa and the Devil 1973, 35mm
*Planet of the Vampires 1965, DCP
*U.S. premiere of new 4K restoration
Rabid Dogs (aka Kidnapped) 1974, 35mm
Roy Colt and Winchester Jack 1970, 35mm
Shock (aka Beyond the Door II) 1977, 35mm
The Whip and the Body 1963, DCP
Kill, Baby… Kill!
Opens July 7
World Premiere of 50th Anniversary Restoration
Mario Bava, 1966, Italy, 83m
In a fin-de-siècle Transylvanian village, a doctor arrives to investigate a young maid's mysterious death, only to learn the legend of a deceased girl whose ball-bouncing ghost may be driving the locals to suicide… With its hallucinatory colors and sinister moods, this is the pinnacle of gothic Euro-horror and the ideal entry point into one of the great bodies of work in Italian cinema. Restoration courtesy of Kino Lorber.
"Arguably Bava's greatest achievement." – Slant