Indie thriller "Dark" will make its world premiere at the Oldenburg International Film Festival this September. The debut narrative feature by director Nick Basile ("American Carny"), "Dark" is written by Elias ("Gut") and executive produced by Joe Dante ("Gremlins").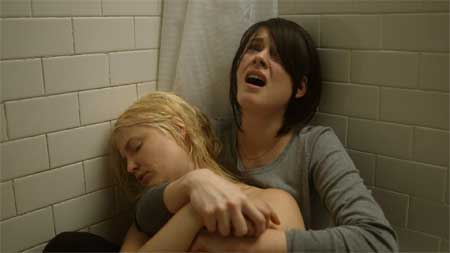 Funded partially through Kickstarter, the film is set in New York during the Northeast blackout of 2003 and centers on a disturbed young woman trapped alone in a loft during the outage.
"Dark" stars Whitney Able ("Monsters"), Alexandra Breckenridge ("The Walking Dead"), Brendan Sexton III ("Boys Don't Cry"), and Michael Eklund ("The Call").
Dubbed the "European Sundance", the Oldenburg International Film Festival runs this year from September 16-20.
Whitney Able and Alexandra Breckenridge in "Dark")