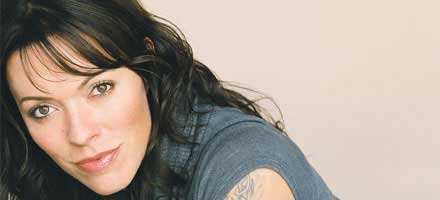 BIO:
Tomlinson earned the Pretty/Scary Award for her work in The Cellar Door, a horror and psychological thriller that is earning its own recognition for improving upon the girl-trapped-by-a-serial killer storyline. The award is sponsored by the online magazine Pretty/Scary: For and By Women in Horror which called Tomlinson's performance, "groundbreaking." The online magazine Scream TV said, "Ms. Tomlinson is fascinating to watch in this role … (her) strong performance as (the heroine) Rudy is one of the most exciting in recent memory."
Tomlinson also stars in the Kevin Tenney (Witchboard) directed, humorous, high-concept horror film Brain Dead. Brain Dead recently was honored with the "Best B-Movie" award at the ShockerFest Film Festival, and has picked up nominations and awards for visual effects, makeup, screenplay, and best horror feature at a number of other film festivals. It's now hitting the Theatrical Release circuit.
Tomlinson's acting abilities span far beyond just the horror genre. She also currently stars in the Independent drama Indelible that was recently named the winner of the 2007 Gold Eddy Cri Film Festival. Indelible also received six nominations at the Wild Rose Independent Film Festival.
Tomlinson just wrapped shooting two Pilots that are getting top-notch attention. In The Seer, she's a Series Regular playing a Detective and in the upcoming Backfire, she's the Series Lead as the hard-ass gun-toting Nicole Dubois. She recently shot a role on Worst Week for Director Michael Lehmann. Watch for her to start exploding in the world of Television!
In her approach to her craft, Tomlinson exhibits the kind of discipline and creativity one might expect from the child of a Marine and an Artist. While festivals feature the work of scores of actors, rarely does a performer enjoy three feature films circulating the festivals at the same time and two Pilots. Nor do they enjoy the kind of accolades Tomlinson is receiving for her work. It is this kind of attention that shortens the distance between being an "unknown" talent to a household name.