Annette O'Toole and John Glover Join Cast of New Horror Film WE GO ON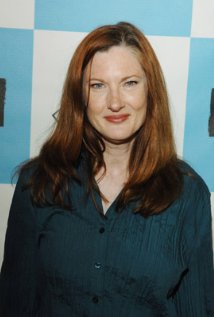 Untethered Films has announced that Annette O'Toole (Smallville, Superman III, Stephen King's IT) and John Glover (Smallville, Gremlins 2) will co-star in We Go On, the second feature film from YellowBrickRoad creators Jesse Holland and Andy Mitton, who are writing and directing the new project. Rounding out the main cast are Clark Freeman, Laura Heisler and Mexican actress Giovanna Zacarias (The Legend of Zorro). The producers are Irina Popov, Richard W. King and Logan Brown. Principal photography is scheduled to begin in Los Angeles next week.
We Go On is a modern-day ghost story about a man's search for proof of the afterlife and the shocking evidence that he uncovers. Determined to overcome his life-long fear of death, Miles Grissom purchases an ad in the local paper offering $30,000 to anyone who can provide proof that the afterlife exists. Miles' protective mother, Charlotte, joins him on his quest as he filters through thousands of responses and finds three viable candidates: a science professor, a local medium working in a Mexican Restaurant, and a worldly entrepreneur. Miles and Charlotte's complex relationship, mysterious family history, and shared compulsion to probe life's dark edges propel them into a life-threatening nightmare. After confronting fakers and con-artists, Miles comes face to face with the proof he was looking for. But his joyride to the other side turns hellish as he discovers the hard way that ghosts, once found, aren't easily lost. Nightmare visions turn Miles against his mother, and as the haunting becomes unbearable, he must choose between living in hell and committing an unforgivable sin.
The filmmakers are excited to shoot in Los Angeles. The real-life ghost town of Surfridge, near LAX, piqued the writers' interest as a mysterious and unexplored piece of Los Angeles history that they could draw upon. Andy Mitton explains his fascination: "The earliest Hollywood stars made this place their beach paradise in the 1920s, until the neighboring airport grew huge and roaring jets and dripping fuel chased them all away. Now, the streetlights still go on at night, but no one's home. We couldn't believe we have both lived in LA for over a decade and never heard of the place. And then we saw it, flying in on an airplane, out the window. Just a scary, empty, uncared-for little grid – perfect for our ghost story."
Mitton and Holland are intent on making an intelligent, compelling, and terrifying motion picture designed to build on the fervent audience gained by their first feature, YellowBrickRoad, which premiered at Slamdance, won the Best Feature Award at the New York Horror Festival and played ScreamFest and other genre fests throughout the world. Earlier, the duo contributed a segment to the horror anthology film Chilling Visions: 5 Senses of Fear. The directors plan to appeal to a wider slice of the thirsty fan-base with rich, rewarding themes and character journeys, in addition to the visceral scares the audience expects.
"I LOVE a good, smart psychological horror film," says O'Toole, "and Andy Mitton and Jesse Holland's script for We Go On is just that, combining elements of the work of Ross MacDonald with that of Stephen King. It also happens to have a juicy part for me, so I expect to have great fun working on it with these very talented young filmmakers."
Mitton and Holland, who have told stories together since meeting at Middlebury College in Vermont, are also experienced post-production professionals; both were editors on each of their films, with Mitton also sound designing, and Holland providing visual effects. Further, Mitton is a musician, and composer, currently writing music and lyrics for The Gift of Nothing, produced by the Kennedy Center Family Theater, where it will play this holiday season, with Aaron Posner directing. He also composed for Swing State: A Musical Fable (book and lyrics by Dana Yeaton), selected for the 2012 New York Musical Theatre Festival. Mitton also writes and performs with his rock band, The Real D'Coy, and is writer, producer, and mixer for their upcoming album, Boys Against Girls.
Holland, a motion graphics and visual effects artist, created all graphics for the Jim Henson-produced show Good Morning Today. He designed international branding for such films as Arbitrage (Richard Gere), Robot & Frank (Frank Langella), and Happy-Go-Lucky (dir. Mike Leigh). He has also spearheaded video game marketing campaigns for X-Com, League of Legends, and Shaun White Skateboarding. He edited and generated visual effects for all of his films, as well as the David Krumholtz pilot Buds.
We Go On's Director of Photography is Jeffrey Waldron. Born in the United States, Waldron spent his formative years around the world, living in seven cities in four countries on three continents before the end of high school. His fascination with cinematography and determination to pursue a career in filmmaking led him to a BA from USC's Cinema-Television Production program and an MFA in Cinematography from the American Film Institute Conservatory, where he won two Best Cinematography awards at international festivals for his thesis film. From there, he dove into the freelance world, shooting features, short films, commercials, music videos and documentaries. In 2012, Waldron earned an Independent Spirit Award nomination for Best Cinematography for his work on The Dynamiterwhich premiered at the Berlin Film Festival. His documentary work has brought him around the world, from Brazil to Rwanda to New Zealand and his directorial debut, Loy Krathong, for which he also composed the score, has won five international awards.
Annette O'Toole started acting as a young girl during the 60s, appearing in TV shows like My Three Sons (1960), Gunsmoke (1955) andThe Partridge Family (1970). Since then, she has appeared in many well-known films, including Superman III (1983) with Christopher Reeve, Margot Kidder and Richard Pryor; Stephen King's IT (1990) opposite John Ritter, Richard Thomas, and Tim Curry, and Imaginary Crimes (1994) with Harvey Keitel. On television, she is known for playing Lisa Bridges in the hit show Nash Bridges, and in more recent years as Martha Kent on Smallville (2001), in her return to the Superman franchise. O'Toole has been married to actor/musician Michael McKean, and they were both nominated for the Academy Award for Best Song in Christopher Guest's film A Mighty Wind (2003).
John Glover is perhaps best known for playing Lionel Luthor on the Superman-inspired television series Smallville. Other roles include General Charles Lee in George Washington, Bryce Cummings in Scrooged, Daniel Clamp in Gremlins 2: The New Batch, a mobster in Payback, The Riddler in Batman: The Animated Series, Doctor Jason Woodrue in Batman and Robin, the Devil in Brimstone, and Verad in the Star Trek: Deep Space Nine episode "Invasive Procedures." He appeared in the TV movie An Early Frost in 1985, the first TV film to confront the issue of AIDS, and received an Emmy nomination for his performance as a gay AIDS patient and then again in 1994, he earned another Emmy nomination for Outstanding Guest Actor in a Comedy Series for his appearance in Frasier. He has also made notable appearances on stage, winning a Tony Award for Featured Actor in a Play for his dual roles in the Broadway play Love! Valour! Compassion!, which he reprised in the film version. Also on stage, he most recently played the role of "Uncle Ben" in the 2012 Broadway production of Arthur Miller's Death of a Salesman, directed by Mike Nichols. He also had a small but unforgettable appearance in the Woody Allen film Annie Hall. In a flashback to a scene from Annie Hall's past he utters the line: "Touch my heart. With your foot." Trying to increase the awareness for Alzheimer as well as raise much-needed funds for a cure, he dedicates his time to the Alzheimer's Association. He also funds a scholarship for actors at his alma mater, Towson University, and returns to teach classes in his free time.
Clark Freeman has recently appeared in guest spots on Parks and Recreation with Amy Poehler and Adam Scott, Masters of Sex with Michael Sheen, Teen Wolf and later this year on NCIS: Los Angeles with LL Cool J and Chris O'Donnell. He starred as Daryl in Mitton and Holland's first film, YellowBrickRoad, and was also seen in Beverly Hills Chihuahua 2 and the award-winning sci-fi short Simulacrum.
Laura Heisler starred in Andy Mitton and Jesse Holland's feature film debut, YellowBrickRoad. She has also appeared in the independent films Coach, Cold Souls and Forged, as well as numerous shorts. On television, she has guest starred on Grey's Anatomy, Bones, The Defenders, Numb3rs, Ugly Betty and has recurred on The Middle. A longtime New York theatre actress, she made her Broadway debut in Coram Boy and has appeared extensively Off-Broadway and regionally, including at The Geffen (Build and Neil LaBute's adaptation of Miss Julie), Playwrights Horizons (The Patron Saint of Sea Monsters, Doris To Darlene, People Be Heard, and Bathsheba Doran's play, Kin, for which she received both Lucille Lortel and Drama League nominations), Williamstown Theatre Festival (Top Girls and Bus Stop), The Old Globe (Compleat Female Stage Beauty and The Taming of the Shrew), McCarter Theatre (A Seagull in the Hamptons), Naked Angels (Liz Meriwether's The Mistakes Madeline Made), Soho Rep (Everything Will Be Different), South Coast Rep (The Language Archive and many Pacific Playwrights Festival readings), New York Stage & Film, Humana, several seasons at The O'Neill Playwrights Conference, and many others. She originated the role of "Eurydice" in the world premiere of Sarah Ruhl's Eurydice at Madison Repertory, as well as the role of "Lily" in the world premiere of David Adjmi's Stunning at Woolly Mammoth Theatre in Washington, DC.