On Sunday, September 29 at 10 PM E/P, Destination America premieres an all-new season of its hit series A HAUNTING, which showcases some of the scariest stories of supernatural activity known to man.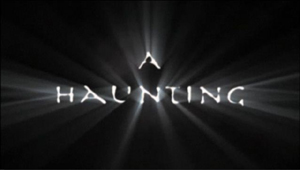 Through spellbinding first-person accounts, each episode of A HAUNTING profiles the story of one family traumatized by forces unknown. As the mystery and origin of each case is unraveled, audiences are left with a lingering sense that life after death is much more powerful – and sometimes more possessive – than anyone could have possibly imagined.

To check local listings, visit our channel finder at www.destinationamerica.com

A HAUNTING is produced by New Dominion Pictures and Destination America. For New Dominion, Nicolas Valcour and Nigel Bellis are executive producers. For Destination America, Caroline Perez is executive producer, Marc Etkind is general manager, and Henry Schleiff is group president.