Author and filmmaker Gregory Lamberson (Slime City Massacre, Carnage Road) has released the trailer for the new horror comedy Dry Bones, which he wrote and co-directed.  The film stars co-director Michael O'Hear and Debbie Rochon, who plays three roles in the film.  Kevin VanHentenryck, John Renna, Paul McGinnis and Kathy Murphy co-star.  Special Make-Up Effects were created by Rod Durick and Arick Szymecki, and the band Sealcats provided the score, including two versions of the title song.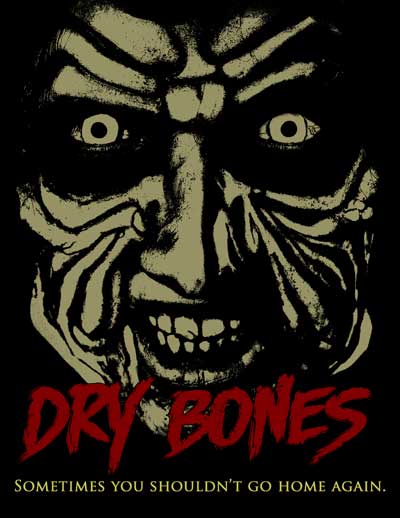 Dry Bones has its world premiere on September 26th at the Market Arcade Film and Arts Center in Buffalo; it will be part of a double bill with Sam Qualiana's The Legend of Six Fingers, which Lamberson produced.  Dry Bones will screen on Friday, October 11th at PollyGrind film festival in Las Vegas, and will have a one week theatrical run in Buffalo at the Screening Room Cinema Café October 18th – 26th.  Lamberson anticipates more festivals will select the film for competition.
"We finished just a hair too late for many of the fall deadlines, so we're looking at festivals which run later in the year.  Right now I'm concentrating on our run at the Screening Room, we hope to pack the place.  I'm happy with the film, it's scary, funny and unique."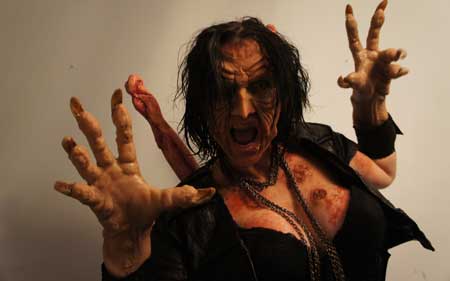 Dry Bones stars O'Hear as Drew, a man who returns to his childhood home decades after being terrorized by a monster under his bed.  The monster is real, alive, and waiting for him, and as people disappear and strange, dried out husks take their place, Drew suspects he has been targeted by a succubus.
Dry Bones on Facebook:
[youtube]http://youtu.be/ilMCOa0ouI8[/youtube]