What is it with the title DARK SKIES. Isn't there like 4 projects out there all titled DARK SKIES? Nope, nothing confusing about that.
Well, this DARK SKIES just got itself a nifty new one sheet and a nice new TV spot that is sure to get you all worked into a frenzy.
This one has a nice cast that includes Josh Hamilton, Keri Russell, and Dakota Goyo and is coming at us from the same folks behind the PARANORMAL ACTIVITY and INSIDIOUS films.
Synopsis
Dark Skies is a psychological thriller about a suburban couple whose lives become a nightmare when a terrifying alien presence enters their home each night to prey upon their children. Increasingly isolated from skeptical friends and neighbors, the couple are forced to take matters into their own hands to save their family.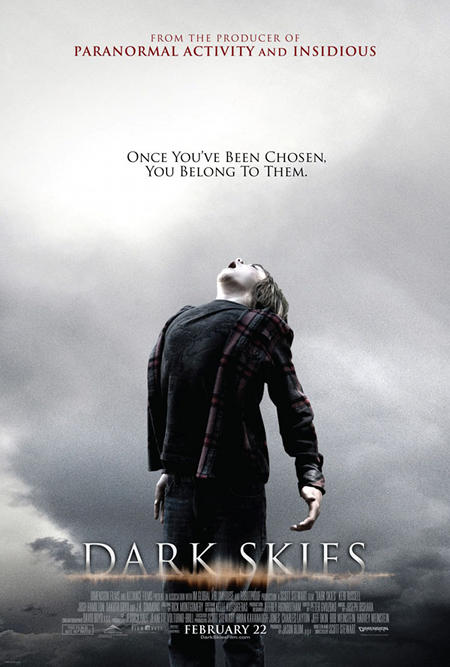 And here's the new TV spot:
[youtube]http://youtu.be/51_pk1Me2kc[/youtube]