While many times lists such as these are projected right around New Year, it is s also harder to determine which of the films rumored or completing production will "actually" arrive in the year they say they will. Instead we took a step back to gather what we feel are the anticipated films that we're "pretty sure" will deliver this year. It's also worth noting that a few have arrived or are in theatres as we type. Ultimately the fans will determine what they "deem" scary in 2013, but it's always good to get your list ready early so that your bucket list is checked off as each arrives.

(not in ranking order)
01- Evil Dead (2013)
This one has to take the award for creepiest pre-promotional advertising with some of the most unsettling mainstream trailers we've seen in some time. I think any horror fan than had reservations about a "remake" of this classic Bruce Campbell movie have quickly moved that notion aside for a "real" horror movie intended to shock the crap out of you……. One film, I'll be making every effort to get tickets early for…you bet!
02- Dark Skies (2013)
Science fiction with an edge! The previews of this film bring back those unsettling memories of extraterrestrials invading the death under the label of "3rd Kind" . Then somewhere between "that" film and this arose several attempts at rocking our psyches with threats of alien take over…("Signs", "Fire in the Sky", "They Live", "The Fourth Kind"). Dark Skies" shoots right for our terror of things "not from here". Being called by many "Spooky!"….We love spooky here at HorrorNews.net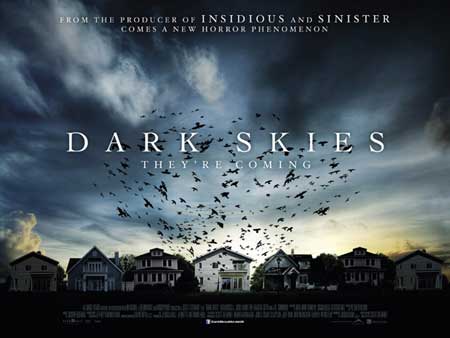 03- Mama (2013)
Sure there is some CGI that spoils the mood. But prior to the Hollywood pizzazz are some really offsetting lead-ins. Enough that makes it a prime contender for one of the scariest yet this year. Mama brings me right back to my Japanese horror roots which take a similar scare effect in their films.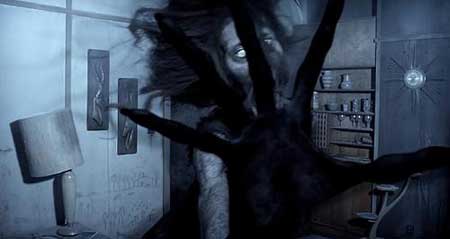 04- The Last Exorcism 2: The Beginning of the End (2013)
oooo, can the creators behind this one take it up a notch? Now "The Last Exorcism" was really well received by consumers and younger audiences (my daughter thought it was scarier that the "Exorcist", ya right…). Perhaps the folks behind this one can use their effective base to deliver more frights! Heck, anything with the word "Exorcism" in it is a candidate for scare scrutiny. Lets see is the movie is as freaky as those posters!!!
05- Carrie (2013)
The "Carrie" remake has fans on the fence, mainly because it has been remade, was fine in its Sissy Spacek version, and seems to be more Hollywood politics trying to gain some revenue on a familiar title (get used to that for many years). I think there are some reasons to suspect this one has to change the rules a bit with that factor "also" being well known. It has also been stated (to the delight of King fans) that "it will more closely follow the plot of the novel" . You can bet that the FX will be "much" larger, let's hope that the story keeps it creepy as well. The film has been bumped to an October 2013 release.
06- Texas Chainsaw (2013)
A return to the franchise that gave people a reason to fear chainsaws and nut bags. To be honest I lost count on how many times this idea has been remade, sequeled, copied and then remade again. Most of us have as well which I supposed keeps ya'll coming back to the latest offsprings. Whether deemed scary or not, its still one of the more frightening of what has been coming out this year (or at least the idea of being chased by a rotating saw blade.
07- Haunt (2013)
I have a feeling about this Mac Carter directed horror film. We all enjoy a good scary haunted house film, so why not something fresh off the production line. There is a web site here that offers a few early previews of the marketing on this one. Hopefully "the Morello house" will bring everything creepy it suggests.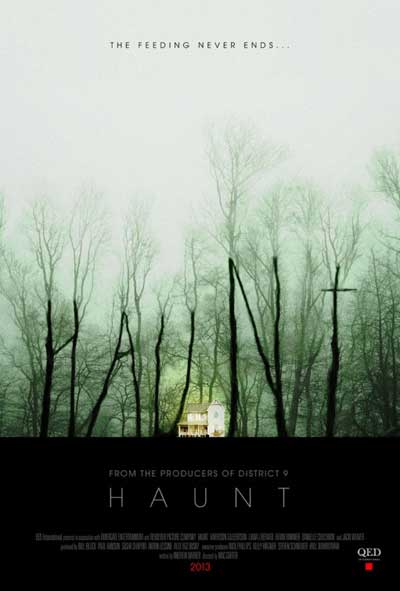 08- World War Z (2013)
While we got Brad Pitt star power behind it and a hefty production budget, it could overpower its scary zombie factors. Though the film has been on the "must see " list for over a year base don the Max Brooks novel. Fans crave their zombie films, so even with the "Walking DeaD" doing a great job for TV viewers, I'm sure we all don't mind that occasional big production zombie epic. World War Z" looks like a good candidate to freak a few folks out. Directed by Marc Forster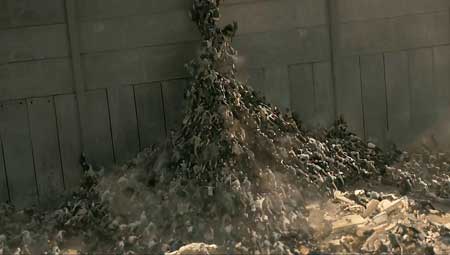 09- Insidious: Chapter 2 (2013)
With its cast already listed and scare magician James Wan behind it, fans are really anticipating a return to the "Insidious" shock fest with some new thrills to talk about. "Insidious" really made an impact with fans and also made quite a few new lists for being "scariest", etc. Another film I really am looking forward to seeing. I really hope it sticks to its 2013 intended date!
10- Djinn (2013)
Directed by Tobe Hooper, I'm guessing that this version of the Djinn won't be any "wishmaster" who likes pranks. This thriller spook show has a couple finding that their next door neighbors are in fact Djinn. If we refer to the legends of Djinn, you already know that these creatures can be quite nasty. Let's hope nasty enough to spawn a few thrills!!!
Have an opinion? found a film that was released in 2013 that "really" should be on this list instead? We want to hear from you. Let the fans know about what freaked you out this year!!
Top 10 Scariest Anticipated Movies for 2013