As die hard horror fans we all already know that the next one from genre icon John Carpenter titled THE WARD hits theaters in July. We also already know that it stars mega-hottie Amber Heard and it's got something to do with a hospital.
It's been playing around a bit and a handful of folks have gotten a look at it and to say that reviews are mixed would be an understatement but for me personally, it's freakin John Carpenter and you know that I'm so there.
Tonight I have a new one sheet for you and I'm thinking you're gonna like it: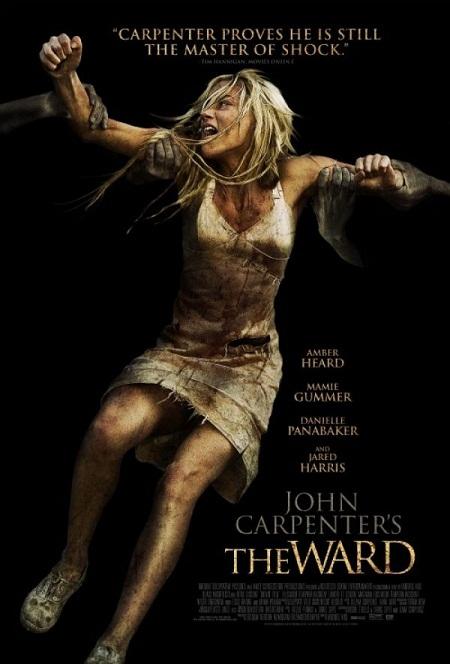 Story wise, this is what THE WARD offers up:
Kristen, a beautiful but troubled young woman, who finds herself bruised, cut, drugged, and held against her will in a remote ward of a Psychiatric Hospital. She is completely disoriented, with no idea why she was brought to this place and no memory of her life before being admitted. All she knows is that she isn't safe.
The other patients in the ward, four equally disturbed young women, offer no answers, and Kristen quickly realizes things are not as they seem. The air is heavy with secrets, and at night, when the hospital is dark and foreboding, she hears strange and frightening sounds. It appears they are not alone.
One-by-one the other girls begin to disappear and Kristen must find a way out of this hellish place before she, too, becomes a victim. As she struggles to escape, she will uncover a truth far more dangerous and horrifying than anyone could have imagined.
July 8th folks, mark it on your calendar, you're going to want to be there.