Got some great news for all you Danielle Harris fans out there and seriously, who isn't a Danielle Harris fan, seriously. You'd have to be a damn fool.
Anyway, Danielle has got herself a hot new little slasher flick heading our way on June 15th from LIONSGATE and it's called BLOOD NIGHT – The Legend of Mary Hatchet.
First up, check out this art: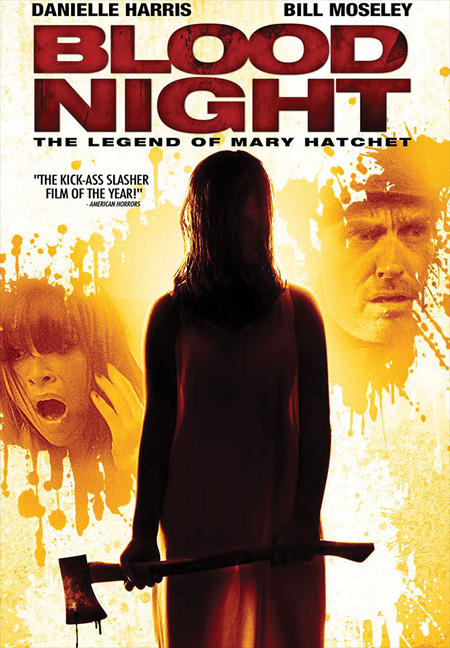 Here's the word on what this one is about:
A local tradition of celebration turns deadly for a group of teenage friends. While celebrating the anniversary of the death of local student and axe murderer, Mary Hatchet, they find themselves face-to-face with their own mortal reality. Haunted, the friends run from the bloody rampage, but as the seemingly endless night wears on, they learn that they must expose the truth behind the urban legend of Bloody Mary.
Genre fave Bill Moseley is along for the ride. Kind of looking forward to this one.
Remember June 15th brings this one home.