Amanda Seyfried, a striking beauty who has granted us countless roles in her acting career is more than deserving to get a feature gallery on Horrornews.net. Yes, Amanda has taken quite a few horror roles with others leaning to the science fiction side of things, though not limited to just those genres. Comedy, action, drama-based and many TV series has kept this exiting actress quite busy with TV and motion picture screen time.
TV series appearances include the edgy David Lynch extravaganza "Twin Peaks" as well as "Big Love", "The Dropout" her role as Lilly Kane in "Veronica Mars", "Wildfire", and those classic soap series: "As the World Turns" and "All My Children".
The controversial role as Linda in "Lovelace" was a head turner with cool appearances in the science fiction piece "In Time". "Red Riding Hood" would stand to be a memorial horror film inclusion that would bring a new take on the classic fairy tale, though other horror gems include: "Jennifer's Body", "You Should Have Left", "Gone" and "Things Heard & Seen"
Expanding her palette Amanda would take on high profile features such as: "Mamma Mia! Here We Go Again" and "Les Misérables"
2004's "Mean Girls" would see Amanda step in a Lindsay Lohan feature as Karen Smith, one of the 3 noted mean girl's roles.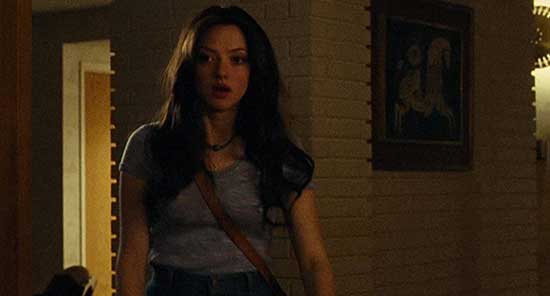 While we try and include great film still as often as we can find, it is clear from this collection that Seyfried has also kept her time busy with a number of engaging magazine features and model photo shoots. These and others showcase her stunning appeal whether that be in front of a photo or motion pictures cameras, they all contributes to our induction of Amanda Seyfried's: Hottest Sexiest Photo Collection!!
Note: Photo rights belong to the collective publications and photographers
We don't claim exclusiveness, just providing a portal to them
Want more lovely images and talented ladies of film? check out our Hot photos section!