BLOODY HORROR-COMEDY SLAXX DROPS TRAILER AHEAD OF MARCH 18TH RELEASE ON SHUDDER
FROM THE PRODUCERS OF THE CULT-HIT TURBO KID!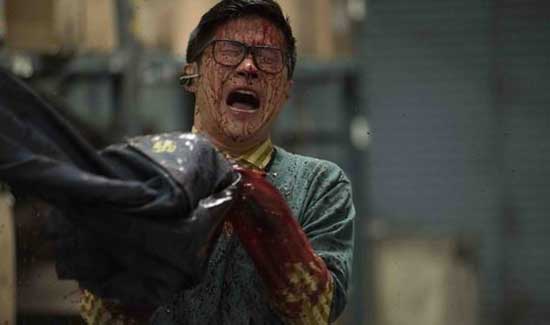 A possessed pair of jeans is brought to life to punish the unscrupulous practices of a trendy clothing company. Shipped to the company's flagship store, Slaxx proceeds to wreak carnage on staff locked in overnight to set up the new collection.
Starring Romane Denis (Slut in a Good Way), Brett Donahue (Private Eyes), Sehar Bhojani (The Handmaid's Tale), and Stephen Bogaert (The Umbrella Academy).
The third feature from Canadian director Elza Kephart (Go In The Wilderness, Graveyard Alive), SLAXX is co-written by Kephart and Patricia Gomez (Graveyard Alive), and produced by Gomez alongside Anne-Marie Gélinas (Turbo Kid, Radius), and executive produced by Shaked Berenson (Turbo Kid, Entertainment).
Blood Brothers FX, the special effects company behind Turbo Kid, Blood Quantum, and Ravenous, brought the unique titular villain to life, and Canadian sustainable and premium denim brand Naked & Famous designed and manufactured the jeans.
SLAXX is an EMAFilms and Horror Collective production.