Halloween at Home with Dark Matter TV
A SCARE IS BORN: Stream the best horror, sci-fi, true crime and action entertainment for free.
Dark Matter TV – The ad-supported video service, Dark Matter TV, presents their collection of Halloween at Home titles, guaranteed to spook you to the grave: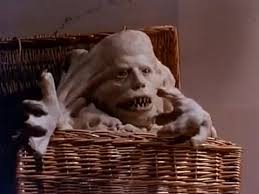 1. BASKET CASE (1982) – directed by: Frank Henenlotter
A grotesquely deformed Siamese twin joins forces with his brother to stalk the physician who separated them at birth.
2. TORSO (1973) – directed by: Sergio Martino
A string of appalling lust murders shocks the University of Perugia as a sadistic serial killer strangles to death beautiful college girls with a red and black scarf.
3. CAT O' NINE TAILS (1971) – directed by: Dario Argento
A newspaper reporter and a retired, blind journalist try to solve a series of killings connected to a pharmaceutical company's experimental, top-secret research projects and in so doing, both become targets of the killer.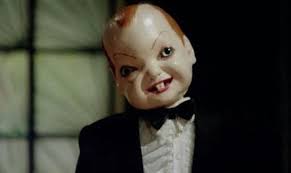 4. DEEP RED (1975) – directed by: Dario Argento
A jazz pianist and a wisecracking journalist are pulled into a complex web of mystery after the former witnesses the brutal murder of a psychic.
5. THE LOVE WITCH (2016) – directed by: Anna Biller
A modern-day witch uses spells and magic to get men to fall in love with her, in a tribute to 1960s Technicolor thrillers.
6. RE-ANIMATOR (1985) – directed by: Stuart Gordon
After an odd new medical student arrives on campus, a dedicated local and his girlfriend become involved in bizarre experiments that center around the re-animation of dead tissue.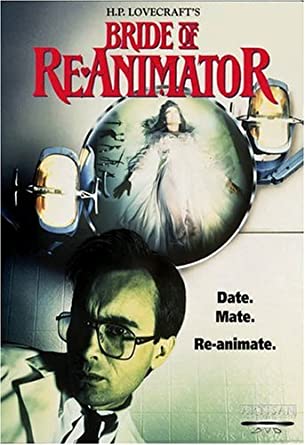 7. BRIDE OF THE RE-ANIMATOR (1990) – directed by: Brian Yuzna
Doctors Herbert West and Dan Cain discover the secret to creating human life and proceed to create a perfect woman from dead tissue.
8. AUDITION (1999) – directed by: Takashi Miike
A widower takes an offer to screen girls at a special audition, arranged for him by a friend to find him a new wife. The one he fancies is not who she appears to be after all.
9. RING 2 (1999) – directed by: Hideo Nakata
Reiko takes Yôichi into hiding when her son begins to display frightening powers. Meanwhile, Mai Takano and the authorities begin a desperate search for them, as the mysterious Ring curse spreads.
10. SPIRAL (1998) – directed by: Jôji Iida
A young pathologist seeks answers to the mysterious death of a friend and soon comes into contact with the same cursed videotape that caused the death of the friend's wife and son, which is haunted by the curse of Sadako, a relentless spirit.
11. RINGU 0 (2000) – directed by: Norio Tsuruta
In this prequel to Ring, a young Sadako becomes an actress in hopes of escaping her troubled past. But strange visions and terrifying powers begin to manifest…
12. DARK WATER (2005) – directed by: Walter Salles
A mother and her six-year-old daughter move into a creepy apartment whose every surface is permeated by water.
13. EDGE OF THE AXE (1988) – directed by: José Ramón Larraz
An axe murderer terrorizes a small Northern California mountain community, while two young computer-obsessed adults attempt to solve the killings.
14. CONTAMINATION (1980) – directed by: Luigi Cozzi
A former astronaut helps a government agent and a police detective track the source of mysterious alien pod spores, filled with lethal flesh-dissolving acid, to a South American coffee plantation controlled by alien pod clones.
15. HORROR EXPRESS (1972) – directed by: Eugenio Martín
In 1906, in China, a British anthropologist discovers a frozen prehistoric creature and must transport it to Europe by train.
16. I AM SARTANA, YOUR ANGEL OF DEATH (1969) – directed by: Giuliano Carnimeo
Sartana is falsely accused of robbing a bank, and must find the real robbers and clear his name.
17. IF YOU MEET SARTANA… PRAY FOR YOUR DEATH (1986) – directed by: Gianfranco Parolini
The legendary hero Sartana is called upon to investigate a series of robberies and murders, which lead to a surprising turn of events.
18. LIGHT THE FUSE… SARTANA IS COMING (1970) – directed by: Giuliano Carnimeo
Roving gunslinger Sartana encounters a slew of treacherous folks, as he looks for a hidden fortune in gold and counterfeit currency.
19. SCALPEL (1977) – directed by: John Grissmer
A psychopathic plastic surgeon transforms a young accident victim into the spitting image of his missing daughter.
20. IMAGES (1972) – directed by: Robert Altman
A schizophrenic housewife becomes engulfed by terrorizing apparitions and kills off demons, unknowing if they are merely figments of her hallucinatory imagination or part of reality.
21. CEMETERY WITHOUT CROSSES (1969) – directed by: Robert Hossein
A melancholic, fetishistic gunfighter is drawn into a vengeful and tragic kidnapping plot, executed by his widowed ex-lover.
22. KOLOBOS (1999) – directed by: Daniel Liatowitsch and David Todd Ocvirk
Cameras record the violent deaths of several unsuspecting actors on the terrifying set of an experimental film.
Dedicated to bringing the best of horror, sci-fi, action and true crime entertainment to your home for free, round up all your ghoul friends to join the dark side by downloading the Dark Matter TV app on any smart device here on the app store, on Google Play or by visiting: www.darkmattertv.com.
Containing over +500 titles of the best curated horror, sci-fi, action and true crime entertainment, the Dark Matter TV app is available on smart phones, tablets, OTT devices, connected television and desktops like Roku, Amazon Fire Stick, Apple iOS, Android, Google Play, Samsung and LG – and has also launched onto Vizio – a leading HDTV brand in America.
Follow Dark Matter TV on Twitter @TVDarkMatter (twitter.com/TvDarkmatter), Facebook (www.facebook.com/DarkMatterTV/) and Instagram (@DarkMatterFreeTVapp). Please contact Dark Matter TV at info@tricoasttv.com for more information.
About Dark Matter TV: Dark Matter TV is an A-VOD app and Linear TV channel launched in the U.S.A October 31st 2019, and soon to be worldwide on cellphones, desktops, tablets and connected TVs. Founded in 2019 by TriCoast TV owners Daisy Hamilton, Marcy Levitas Hamilton and Strathford Hamilton, Dark Matter TV features science fiction, horror, true crime and action themed content that is expertly curated by our staff, TV and film directors and festival Programmers. Dark Matter TV's operations are based at TriCoast Studios in Culver City, CA, United States. Official app page: apps.apple.com/us/app/id1474261935.
About TriCoast TV: TriCoast TV is a premium provider of genre content for fans worldwide. The company is also located at the TriCoast Studio facility in Culver City, Los Angeles. For more information, please visit: www.TriCoastTV.com