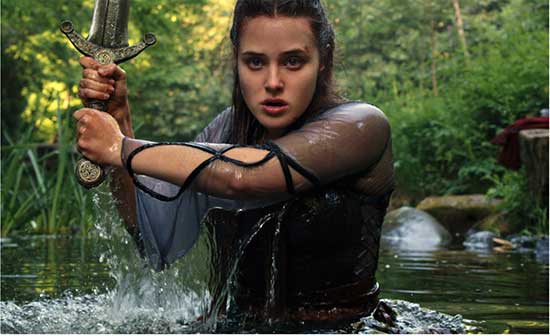 We want to introduce you to Zetna Fuentes, a dynamo who has established herself as one of the industry's most in-demand directors as she continues to helm episode after episode of many of television's most notable, award-winning shows. Most recently, Fuentes directed and executive produced the pilot and second episode of the highly-anticipated upcoming Netflix series "Cursed," based on the illustrated novel by Frank Miller and Thomas Wheeler, out on July 17, 2020.
Her work has been showcased on numerous primetime dramas including HBO's "The Deuce," Showtime's Critics Choice nominee "Ray Donovan" and "Shameless," multiple award winning shows such as NBC's "This is Us", ABC's "Grey's Anatomy" and "Scandal." Other directing credits include FX's upcoming "The Old Man." She'll next be directing multiple episodes of Julian Fellowes' ("Downtown Abbey") "The Gilded Age" on HBO.
Working for over a year on the project, Zetna brought to life Tom & Frank's vision to the screen on those first two episodes – establishing the tone and the texture of the series – a new take on the Arthurian legend – featuring a strong, young female warrior. Zetna is available to discuss the series and her process in creating the vision for the cameras!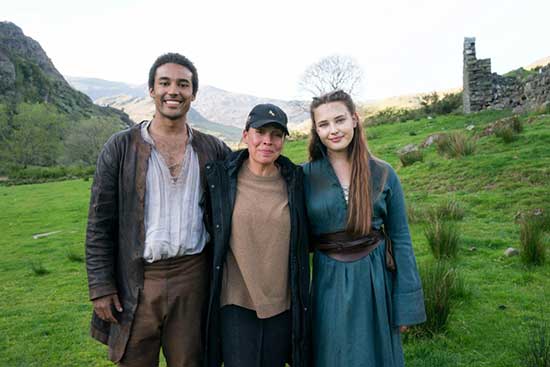 Based on the New York Times bestselling book, Cursed is a re-imagination of the Arthurian legend, told through the eyes of Nimue, a young woman with a mysterious gift who is destined to become the powerful (and tragic) Lady of the Lake. After her mother's death, she finds an unexpected partner in Arthur, a humble mercenary, in a quest to find Merlin and deliver an ancient sword. Over the course of her journey, Nimue will become a symbol of courage and rebellion against the terrifying Red Paladins, and their complicit King Uther. Cursed is a coming-of-age story whose themes are familiar to our own time: the obliteration of the natural world, religious terror, senseless war, and finding the courage to lead in the face of the impossible.
Starring ​Katherine Langford (Nimue), Devon Terrell (Arthur), Gustaf Skarsgård (Merlin), Daniel Sharman (Weeping Monk), Sebastian Armesto (King Uther Pendragon), Matt Stokoe (Gawain), Lily Newmark (Pym), Shalom Brune-Franklin (Igraine), Emily Coates (Sister Iris), Billy Jenkins (Squirrel), Bella Dayne (Red Spear), Peter Mullan (Father Carden)
Created and based on the book by​ Tom Wheeler & Frank Miller Executive Producers​: T​om Wheeler,​​ Frank Miller, L​eila Gerstein