Embark on an Interstellar Invasion with DarkMatter TV's "Escape the Planet" Collection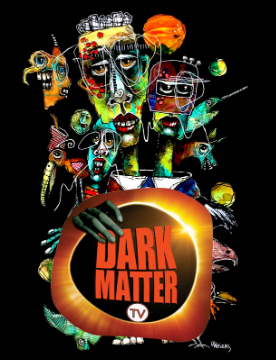 DarkMatter TV – Get out of this world with DarkMatter TV's newest sci-fi collection, "Escape the Planet".
The explosive mayhem of COVID-19 has the world faced with universal fears, from stepping outside without a protective mask to President Trump's latest suggestion of ingesting disinfectants.
While in quarantine, DarkMatter TV has created a new sci-fi collection, "Escape the Planet", which guarantees to take viewers out of this world and into intergalactic locations and on fantastical quests. Check it out below:
2036 Origin Unknown (2018) – Directed by Hasraf Dulull
After a failed mission to Mars, A.I./ARTI is now used for the 2036 mission with a few human supervisors. A monolith of unknown origin is found there. It will have a big effect on Earth.
Fantastic Planet (1973) – Directed by René Laloux
On a faraway planet where blue giants rule, oppressed humanoids rebel against their machine-like leaders.
Titan (2015) – Directed by Álvaro González
Titan, Saturn's largest moon, is the main stage of the Mission Cronos. Orpheus, one of the astronauts who have descended to its surface, is searching for organic life forms. This is his story.
Soul Mates (2014-2016) – Created by Nicholas Boshier, Christiaan Van Vuuren, Connor Van Vuuren
A bromance for the ages, Soul Mates is the story of two kindred spirits trapped in a cycle of death and rebirth. Across different lifetimes with no knowledge of their past lives, they are forever drawn together as mates.
Alien Code (2018) – Directed by Michael G. Cooney
After deciphering a message found in a satellite, brilliant cryptographer Alex Jacobs finds himself being stalked by government agents and otherworldly beings.
Destroy All Planets (1968) – Directed by Noriaki Yuasa and Shigeo Tanaka
Also known as Gamela vs. Bairus, Gamera the Flying Turtle falls under the spell of evil aliens, but two children free him and he returns to fight the aliens' monster, Viras.
Stargazers Guide to the Cosmos (2018) – Directed by Jordan Edmeades
From ABC Australia, this award-winning documentary follows a charismatic astronomer, Greg Quicke, who takes us on the ultimate guided tour of the southern sky, using his remarkable life story to help reveal unseen connections between the everyday world around us and the stars above.
Destination Moon (1950) – Directed by Irving Pichel
After their latest rocket fails, Dr. Charles Cargraves and retired General Thayer have to start over again. This time, Gen. Thayer approaches Jim Barnes, the head of his own aviation construction firms to help build a rocket that will take them to the moon. Together they gather the captains of industry and all pledge to support the goals of having the United States be the first to put a man on the moon. They build their rocket and successfully leave the Earth's gravitational pull and make the landing as scheduled. Barnes has miscalculated their fuel consumption however and after stripping the ship bare; they are still 100 lbs too heavy meaning that one of them will have to stay behind.
Catalyst: The Hunt for Alien Life (2017) – Presented by Dr. Graham Phillips
From ABC Australia, Catalyst: The Hunt for Alien Life showcases researchers on the hunt for extra-terrestrial life on several fronts. To find out just how close we might be to a breakthrough, astrophysicist Dr. Graham Phillips visits telescopes, swims among the stromatolites on the remote West Australian coastline, and chats with scientists from around the world. He even talks to an eminent astrophysicist who suggests we may have already inadvertently stumbled on evidence of alien mega technology out in space.
Horror of the Blood Monsters (1970) – Directed by Al Adamson
In the near future with a intergalactic vampire plague threatening earth, an expedition is sent to a distant galaxy in hopes of discovering the plague's source. Landing on a mysterious planet they discover that Spectrum radiation has turned the atmosphere into a one-color tint. Exploring further, the group discovers living dinosaurs, a race of vampire cavemen, and other strange creatures.
First Spaceship to Venus (1960) – Directed by Kurt Maetzig
When an alien artifact discovered on Earth is found to have come from Venus, an international team of astronauts embarks to investigate its origins.
Jules Vernes Rocket to the Moon (1967) – Directed by Don Sharp
Also known as Those Fantastic Flying Fools, this adventure/comedy takes place in Victorian England, following an American showman that uses a wealthy Frenchman's finances to build a German explosives expert's giant cannon designed to fire a people-filled projectile to the Moon but spies and saboteurs endanger the project.
The Phantom Planet (1961) – Directed by William Marshall
After an invisible asteroid draws an astronaut and his ship to its surface, he is ` miniaturized by the phantom planet's exotic atmosphere.
With over 400 titles of the best sci-fi, horror, action and true crime entertainment for FREE all in one place, make sure to tell your friends to join the dark side today by downloading the DarkMatter TV app today on an iPhone, iPad, Apple TV or Android devices here or on Google Play.
Follow DarkMatter TV on Twitter @TVDarkMatter (twitter.com/TvDarkmatter), Facebook (www.facebook.com/DarkMatterTV/) and Instagram (@DarkMatterFreeTVapp). Please contact DarkMatter TV at info@tricoasttv.com for more information.
As a free streaming service available across all various devices, DarkMatter TV is available on mobiles and tablets (Google Play, Android, Apple iOS), OTT devices (Roku, Apple TV, Amazon Firestick, Chromecast), Smart TVs (Samsung, Vizio, TCL, Hisense, Phillips, LG), gaming consoles (PlayStation, Xbox) and more. Viewers may also subscribe commercial-free for $4.99 per month. DarkMatter TV has also partnered with major worldwide mobile device companies to expand the App and Linear channel to the international market in Q2 2020.
About DarkMatter TV: DarkMatter TV is an A-VOD app and Linear TV channel was launched in the U.S October 31st 2019, and available in Africa, and South East Asia Q2 2020. Founded in 2019 by TriCoast TV, DarkMatter TV features science fiction, horror, and action themed content that is expertly curated by our staff TV, film directors and festival Programmers. DarkMatter TV's operations are based at TriCoast Studios in Culver City, CA, United States. Official app page: apps.apple.com/us/app/id1474261935.
About TriCoast TV: TriCoast TV is a premium provider of Genre content for fans worldwide. The company is also located at the TriCoast Studio facility in Culver City, Los Angeles. Founded by: Marcy Levitas Hamilton, Strathford Hamilton and Daisy Hamilton. The curation and acquisition team is headed by Daisy Hamilton. For more information, please visit: www.tricoastworldwide.com.