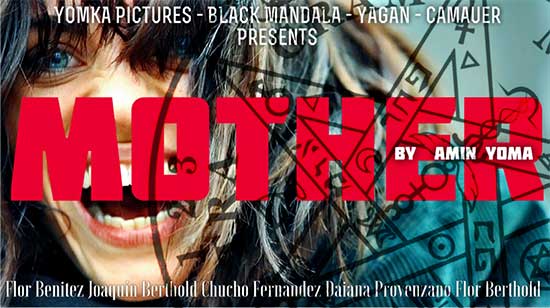 "MOTHER", directed by Amin Yoma,
exclusive World Premiere in YouTube
"MOTHER", directed by Amin Yoma and produced by Yomka Pictures, Black Mandala, Camauer and Yagan, had its exclusive world premiere on Wednesday, April 15th at "WATCH MOVIES NOW!", one of the YOUTUBE´s horror official channels. The director Amin Yoma and the producer Nicolás Onetti were there live answering questions even while the film is running.
"MOTHER" won the "BLOOD WINDOW: WORK IN PROGRESS AWARD" during VENTANA SUR, the most important film market of Latin America.