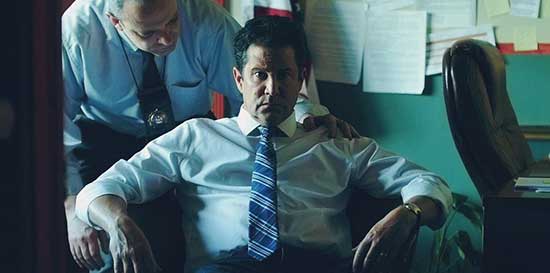 A desperate father in search of his missing daughter discovers a myriad of circumstances set in motion that leads to sinister developments that will forever change his life.
Moviegoers with a passion for psychological thrillers will welcome the return of "Fright Night" star William Ragsdale in director Anthony de Lioncourt's new film, "When We Dance the Music Dies," which takes moviegoers along on a riveting ride that will have them questioning the very nature of reality. Those film lovers are in for a special treat, if they also happen to share de Lioncourt's nostalgic fondness for the 1980s horror classic, "Fright Night!"
The new film features William Ragsdale, the star of that 1985 movie, in his return to the thriller genre that first brought him widespread fame. Eric Roberts also brings his intensity to this new film, following performances that have earned him three Golden Globe Award nominations ("King of the Gypsies," "Star 80," and "Runaway Train") and an Oscar nomination for Best Supporting Actor ("Runaway Train") during his long and celebrated career. Rounding out the lead cast is Catherine Mary Stewart, who also developed a large and dedicated following thanks to her work in two 1980s films that took moviegoers into the unknown – "The Last Starfighter" and "Night of the Comet."
When We Dance The Music Dies (teaser trailer 1) from s73w1th on Vimeo.